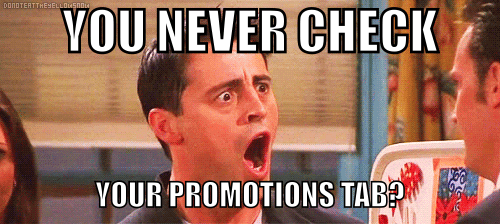 You might think email marketing is going out of fashion. Aren't there too many email newsletters already?
Yes, of course there are. To tell you the truth, many of them are being ignored (and rightly so). The old 'subscribe and blast' approach stopped working a while ago. Ever since Gmail started filtering newsletters into the 'promotions' tab it's gotten a whole lot harder to reach your customers.

So what's the solution to these new challenges?
Your emails need to become much more relevant to your readers, more personal; think plain-text, rather than a bloated HTML newsletter.
You have to start a dialog. By definition, this is a two-sided conversation, which means that you also need to listen when someone replies to your emails. Make no mistake, we are not trying to send each email individually, but rather scale it in an intelligent way that doesn't come across as mass email.
Of course, there is a time and place for sending out a product-driven email with lots of shiny images and a 'buy now' button. Amazon does it, and are very successful with it. And whether people admit it or not, they don't mind these kind of broadcast emails – as long as they are relevant.
Of course, you can only be relevant if you've got the right tools handy. Newsletter services for small and medium-sized businesses have become a lot more intelligent. Well, some more than others.
We're here to help you find the best email marketing service for your business with our high-quality reviews.
Remember the good old saying, "the money is in the list"? Despite everything that's going on on social media it's still true. But to get the money out of the list you have to be smarter than the rest and use the latest tools.
You can start by checking out our comparison of the best newsletter services and free resources.
Who is creating these reviews?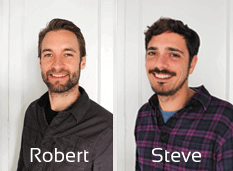 Steve Lamattina and Robert Brandl are behind EmailToolTester.com. Robert has worked for an email marketing agency for almost five years before he started WebsiteToolTester.com, a review site for website builders. He's also run a German version of EmailToolTester since 2011. Steve also heads our app-making division where he researches the best (and worst) app makers. For all of our projects check out ToolTester.net and our about us page.
We look forward to seeing you on our blog and also appreciate any feedback!