Pipedrive CRM
Is it Right For me?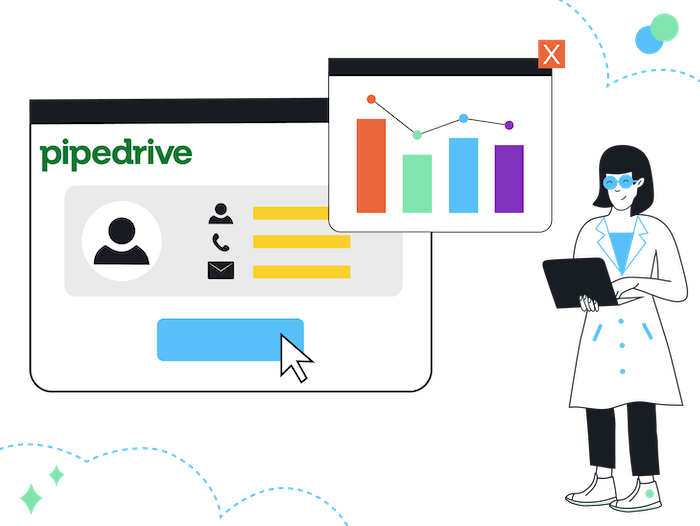 With the recent announcement that Pipedrive is now officially a unicorn startup (as they are valued at more than $1 billion), we thought it was a good time to review the software with a fine tooth comb.
Since its conception in Estonia in 2010, Pipedrive CRM has been growing exponentially. It now operates in 175 different countries and is used by over 95,000 companies worldwide.
With the tag line: 'Designed to keep you selling', the product sounds pretty appealing to CEOs and sales agents. But how well does the Pipedrive CRM software actually perform and is it right for your business?
In this Pipedrive CRM review, we're going to look at everything from getting set up to the customer support available, so you can take the decision to sign up (or not) with all the information in mind.
Pipedrive CRM Summary
In a nutshell, Pipedrive CRM is an affordable and easy-to-use cloud tool with a good range of features and customization options. Prices range from
$19.90/month/user
(Essentials plan) to $119 (Enterprise plan).
The Advanced plan ($34.90/month/user) includes features such as two-way email sync, customizable email templates, email open and click tracking and automation workflows, making it the best plan for growing businesses.
Pipedrive CRM Screenshots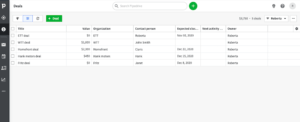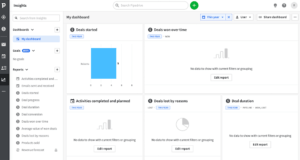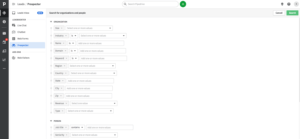 Pipedrive CRM Pricing
$ 19.90
Essential
Essential plan. Discounts applied to annual subscriptions
$ 34.90
Advanced
Advanced plan. Discounts applied to annual subscriptions
$ 59.90
Professional
Professional plan. Discounts applied to annual subscriptions
$ 119
Enterprise
Enterprise plan. Discounts applied to annual subscriptions
Find out more about Pipedrive's pricing in our complete guide.
Pros and Cons
Pros
Easy to Use

The software is well designed and easy to navigate – even for complete beginners!

Affordable

Prices start from $19.90/month/user and go up incrementally, making it an affordable service for small businesses.

Pipeline Management

You're given unlimited pipelines and properties to help with the organization of your sales process.

Support

Pipedrive CRM provides support via chat and email around the clock on all plans.
Is Pipedrive CRM the right CRM software for you?
Recommended if:
Not recommended if:
For those looking specifically for a tool to help them manage their sales process

Its clean design means that beginners will find it easy to navigate and make the most of the features available without getting overwhelmed.
Conclusion
In my opinion, and after extensive testing, Pipedrive CRM is an excellent CRM software for small to medium-sized businesses. It has all the features you need to manage your contacts, leads and deals with ease, and it'll help save you time with its templates, group emails and workflow automation.
The LeadBooster add-on is a little pricey in my opinion, especially since you'll need to purchase extra credits if you want to contact more than 10 people from the Prospector feature. Web forms, part of this feature, should really be included on the Essentials plan.
In terms of bang for buck, despite the fact that it doesn't offer a free plan, the prices are very reasonable and on par with other popular small business CRM tools. For me, the fact that it's so easy to use is a big plus. Pipedrive removes the complexity that often comes with CRM software, making it a great option for those with little experience.
FAQ
We really rate both these CRM tools for their variety of features and excellent user experience. You can see exactly how each service faired in our Pipedrive vs HubSpot comparison.
Yes! You can easily manage your contacts and sales processes with Pipedrive.
Pipedrive CRM Alternatives
If you're looking for an easy-to-use but powerful CRM tool, you'll also want to look at the alternatives to Pipedrive.
I'd say HubSpot is the most well-known, offering a very generous free CRM plan. What's not so attractive is the price jump when you move onto a paid plan.
Two other CRM tools to check out are Freshworks and ActiveCampaign CRM. These both offer an interesting mix of sales and marketing features. ActiveCampaign is a particularly good choice for those serious about finding a CRM with advanced automation.
Zoho CRM is a big name, and though it's been around for a while, we don't necessarily recommend it due to some user experience issues.
We keep our content up to date
20 Jan 2023 – Logo and Blog banner update
30 Aug 2022 – Prices updated
10 Nov 2021 – General update
15 Jul 2021 – Added FAQ
01 Dec 2021 – Added video
Our Methodology
This review has been written and researched following our EmailToolTester methodology.
Our Methodology