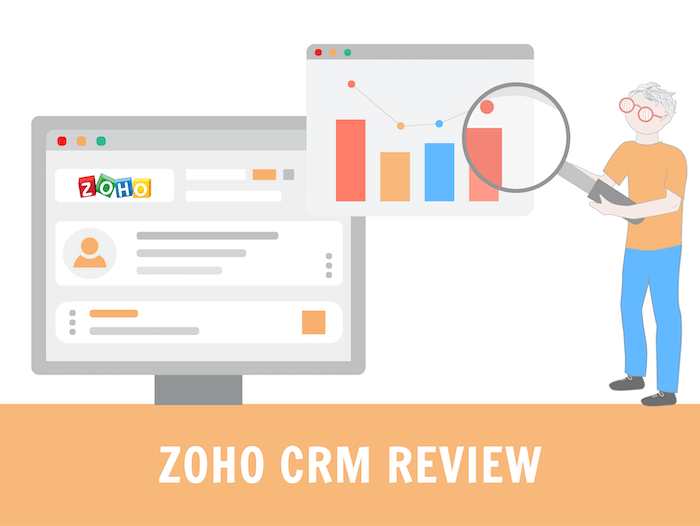 Considering its 'corporation' status, you'll probably be as shocked as I was to hear that Zoho turned its Austin headquarters into a fully functioning farm last year!
Yep, you heard right! In fact, in light of the farming initiative's success, it's led Zoho to open rural offices in India, Mexico, Japan, and Canada.
Could this spark a new trend for companies who can't afford to pay extortionately high rents downtown, and promote a greener way of living? And have these fresh surroundings had any impact on the product in question: Zoho CRM?
On the scene since 2005, this is a well seasoned player in the CRM world, so we wanted to see if age and experience necessarily mean a better product.
In our experience reviewing email marketing tools, this is usually not the case. In fact, the new players tend to have better designed tools (sorry Constant Contact and Aweber!). So let's see how this software performs in our detailed Zoho CRM review.
Zoho CRM Review Summary
The fact that you can have up to 3 users for free and set up automations for leads, deals, and tasks, makes this CRM software pretty attractive for small businesses. Paid plans start from $20 a month per user and go up incrementally depending on the features you require. Annual discounts are also available.
Zoho CRM screenshots
Zoho CRM Pricing
5,000 contacts
$0/MO
Free for up to 3 users
100,000 contacts
$20/MO
Standard plan. Yearly discounts available
5,000000 contacts
$35/MO
Professional plan. Yearly discounts available
5,000000 contacts
$50/MO
Enterprise plan. Yearly discounts available
5,000000 contacts
$65/MO
Ultimate plan. Yearly discounts available
Zoho CRM is reasonably priced, with a free plan available for up to 3 users. Of course, this comes with some limitations, for example, you won't be able to add any custom fields and you'll be limited to 1 form, 10 email templates and 50 email notifications/user license.
Strangely, customer segmentation and autoresponders are reserved for the Enterprise plan ($50/user/month) – features we'd expect to see on the Standard plan.
Find out more about Zoho's prices and features in our pricing guide.
Pros and Cons
Reporting:
There are tons of ready-made reports, plus you can add up to 10 custom dashboards on the Standard plan. Customization of the dashboards works with drag and drop technology, making it easy to achieve the outcome you require.
Multi-language options:
The platform is available in 26 languages and support available in 11. This is great if you have sales agents from different countries.
Support:
A range of support options are available 24hrs/day, Mon-Fri: live chat, email and phone support. Agents are responsive and offer helpful answers.
Ease of use:
Unfortunately, this is not the most user-friendly CRM tool, and those who don't have experience working with complex systems might find it difficult to navigate. More modern tools like Pipedrive and HubSpot offer a much better user experience.
No live chat:
Some CRM tools include this as part of the package. Unfortunately, this is not the case with Zoho, though it does offer a separate app called Zoho Desk
Is Zoho CRM the right crm software for you?
Recommended if:
You have a multilingual team:
It's always more comfortable to use a software in your native language. With the platform being available in 26, you're sure to find your team members' languages.
You like the idea of keeping all your marketing tools under one roof:
Zoho Corporation is made up of 50+ sales and marketing tools (email marketing, hosting, form builder, help desk software, etc.).
Not recommended if:
You have little experience using CRM software:
Because Zoho CRM is a little complicated and requires a fair bit of time looking through tutorials and learning how it all works, beginners would be better off starting out with a more user-friendly tool.
Rating details
criterion
rating
comments

Ease of Use

The two menus, which run down the left side and along the top, are a lot to process. There are also various items (live chat, reminders, etc.) at the bottom of the screen, but these are so tiny you can hardly see them. The platform can be slow to load and complete tasks.

Pipeline Management

List, kanban and canvas view are available. Deals can be moved around using drag and drop technology.

Setting up pipelines is not a simple process; you'll need to dig around in the setup settings, which isn't very intuitive.

Contact/Deal Management

You can store everything from notes to invoices to social media accounts. Adding custom properties is done in the setup settings (again, slightly hidden) and the amount you can add depends on the plan you're on.

You can import contacts/deals from a file or from other CRMs. The 'company' field is mandatory for importing leads, which could cause issues if this is not a field you use.

Email Features

Zoho offers its own email marketing software called Zoho Campaigns. You can send up to 12,000 emails p/m to 2,000 contacts for free.

You can also send email notifications – the allowance depends on your plan.

Automation

Workflow rules can be set up across all plans. When you import new contacts, you can trigger configured automations and processes for new and updated records. Set up automations for segmentation, scoring rules, assignment rules, and other actions.

Email marketing automation is available through Zoho Campaigns.

Reporting

There are tons of ready-made reports. You can edit these, but be careful, as there is no back button. Add up to 10 custom dashboards on Standard plan and unlimited dashboards on higher plans. Strangely, there is no Google Analytics integration.

Lead Scoring

You can set the rules and automate this based on your own criteria.

Live Chat

Though this isn't a feature of the CRM product, you can sign up to Zoho Desk, which offers a free plan for up to 3 agents.

Web Tracking

Website visitor tracking available across all plans.

Security

2-factor authentication available on higher plans. SOC 2 compliant. I couldn't find a way to set up alerts. Various roles and access levels available.

Languages

The platform is available in 26 languages. Support available in 11.

Integrations & Apps

Good range of integrations with third-party tools. 50+ apps available through the Zoho suite.

Support

Live chat, email and phone support are available 24hrs, Mon-Fri in 11 countries. The community forum is more helpful and had more relevant results than the knowledge base, but I found the live chat support very fast and helpful.

Overall Rating

3.6/5

It feels overly complicated and not as intuitive as other CRMs like HubSpot and Pipedrive, which is why it's difficult to recommend it to someone with little experience. However, it could be a good option for an experienced CRM manager or someone who's up for investing time in learning how everything works.
Conclusion
Though Zoho has invested a lot into developing its suite of over 50 apps, I come away from this review feeling that a bit more work needs to be done to modernize the CRM tool. It could really do with a UX overhaul in order to simplify pipeline management and general usability.
Thankfully, there are a number of support channels with helpful agents on hand, but even still, I'd reserve my recommendation for the more experienced CRM managers.
And even though there is a free plan, we found that other CRM providers like Hubspot or Engagebay offer more bang for no buck.
Zoho CRM Alternatives

HubSpot CRM
Read Review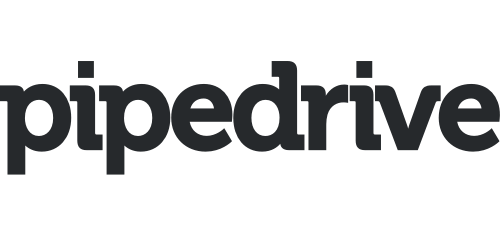 Pipedrive CRM
Read Review

ActiveCampaign CRM
Read Review
​​HubSpot is the most well-known, offering a very generous free CRM plan. What's not so attractive is the price jump when you move onto a paid plan.
Pipedrive CRM offers a very user-friendly experience, though it may be lacking some marketing features, as its focus is more on sales.
ActiveCampaign is a particularly good choice for those serious about automation.
FAQ
What about GDPR? Where is my data stored?
In Zoho CRM, GDPR applies to the Leads, Contacts, Vendors, and custom modules. Turn enable GDPR by clicking Setup > Users and Control > Compliance Settings and turning compliance settings on. You can decide whether your data is stored in its US or European data centers.

Is Zoho really free?
Yes! Zoho CRM offers a freemium plan for those who don't mind putting up with the limitations on forms, email notifications and custom fields. What's good is that you can have up to 3 users.

About Roberta Phillips
YOUR QUESTIONS AND FEEDBACK