OUR METHODOLOGY
We explore. We analyze. We recommend.
You create.
We've all been where you are, grappling around in the dark in search of a tool that won't cost you an arm and leg nor let you down when you need it most. With so many tools to choose from, we wanted to help guide our readers by offering you the highest quality reviews on the web, empowering you to take your decision with confidence.
So how do we guarantee not only the highest quality, but also a totally unbiased review?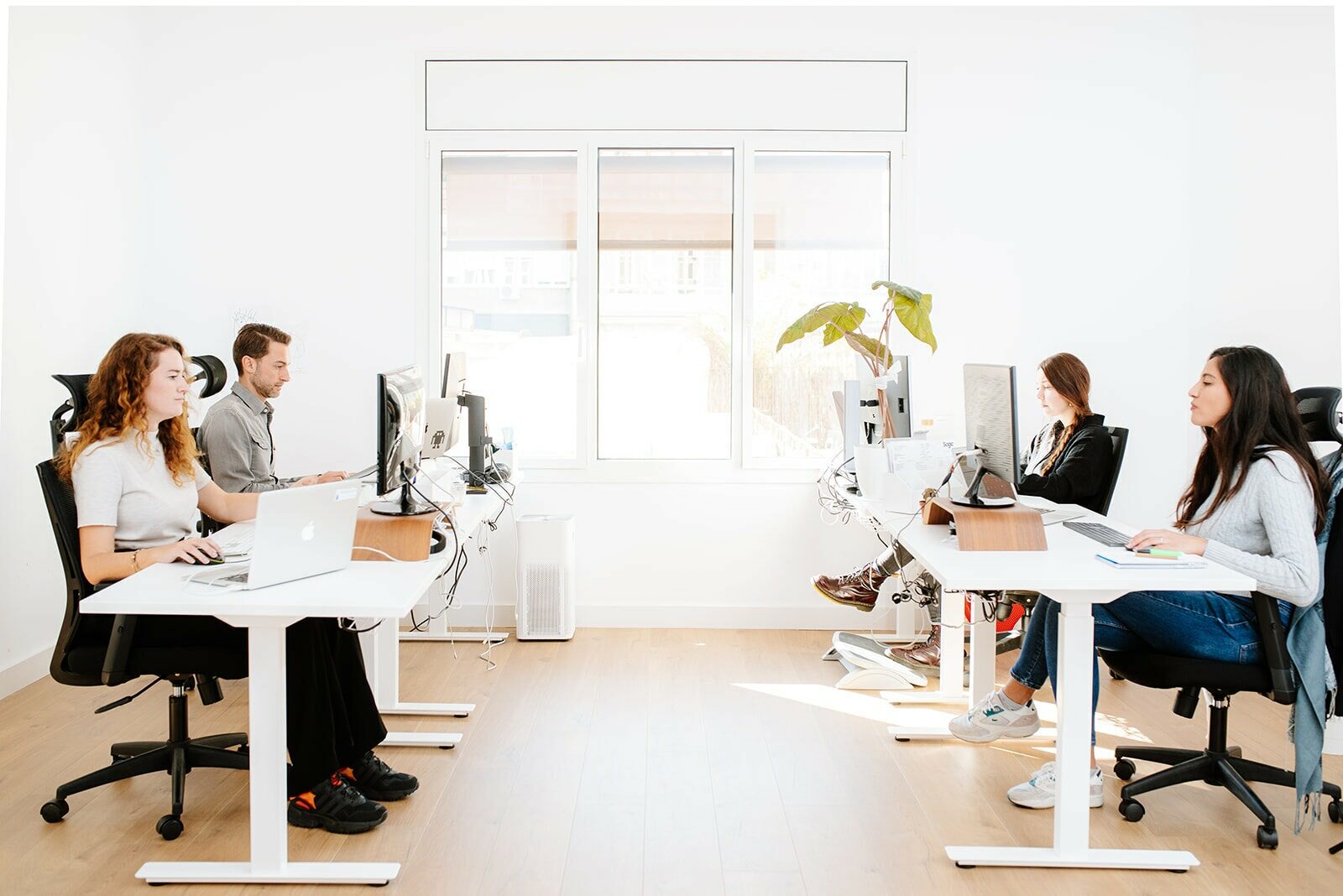 EmailTooltester's review process
01
Test the tool
We have defined over 20 testing points for each type of tool
02
Create a demo project
This way, we can test the real-world scenarios you're likely to face
03
Check the pricing and small print
So that you won't get any surprises
04
Peer review / internal presentation
New tools are presented to the team and undergo further testing
05
Compare it to competing products
What's missing? What niche features does it offer?
06
Write the review / create a video
All the info is collated and structured in a user-friendly format
07
Internal feedback given
Revisions made to the content
08
Give the tool a rating and a ranking position
Once we have decided on this, it's time to publish!
09
Adapt content with user feedback
Our reviews reflect your experiences too
10
Regular updates
We update our reviews as the tools are updated
We remain true to our core values, and at EmailTooltester.com we don't sell our rankings to the highest bidder. Our reviews and rankings are an honest representation of our tests and experience with each tool. We don't show ads to our readers to ensure a better user experience.

EmailTooltester is exclusively supported through referral commissions that we may receive if readers open an account using one of our links. The good thing is that opening an account using our links won't cost you extra, in fact, at times you may even get a better deal through us.
What Features Do We Test?
Though the features we test depend on the type of tool we're looking at (email marketing platform, CRM, landing page builder, etc.), and these amount to roughly 20 testing points, there are some features that are universal.
Ease of Use
In order to test how easy a given tool is to use, we create a demo project, which allows us to test out all the features under real-world conditions. Further user experience testing is carried out by other team members with varying degrees of experience during the peer review.
Support
We look at the level of customer care offered, and via what channels, for example, live chat, email support, its knowledge base, etc. We always contact support ourselves to test the response time, quality of the answer and whether support in other languages is offered by fluent speakers or they're simply using an online translator.
Performance
Some tools look very good on paper but lack the functionality to perform as well as they promise. We periodically run a number of in-depth tests to monitor the performance of the tools we review. Our most comprehensive tests include testing the email deliverability rates of email marketing tools, the speed and uptime of the top web hosting providers, as well as the loading speed of website builders.
Design Templates
Templates can save you tons of time, but they need to be good. These include email newsletter templates, website and landing page templates, form templates, etc.
We assess the variety of templates offered, how modern the designs look, if they're suitable for a range of industries and how easy it is to edit them in order to achieve the desired result.
Deliverability
We've been running email deliverability tests twice a year for the past six years. The reviews we produce on the top email marketing services, like Mailchimp, Constant Contact and ActiveCampaign, all include a section on deliverability, as this is an important factor when selecting an ESP. Though deliverability rates can fluctuate, we have seen trends for most of the providers tested. Check out our deliverability methodology for more information.
Languages
As we are an international company, we understand how important it can be to find digital tools that support a number of languages. Our reviewers cover the languages they're fluent in, paying particular attention to the support offered and the quality of translated materials.
Value for Money
Though the price advertised may sound good, it might not be when compared to other tools offering the same services. We use our price calculators to assess a tool's value for money against the competition. We also analyze the small print and note the renewal prices rather than the yearly ones. Furthermore, we report prices in local currencies when available.
Code of Conduct
Feedback is always welcome! We invite our readers and the software manufacturers to (respectfully) share any feedback they have about our reviews
Our opinion can't be bought; we will refuse any payment from providers that intend to influence our reviews
We won't purchase company shares or targeted investments of the products we review
To avoid any undesirable external influence on our content, we have never taken outside investment and are not planning to
We always convey both the positive and negative aspects of any tool
When translating reviews in another language, we always do a full localization rather than just translating the content word for word. Our team consists of many nationalities, which is why we are able to understand the cultural nuances
Meet the Team Behind EmailTooltester's Research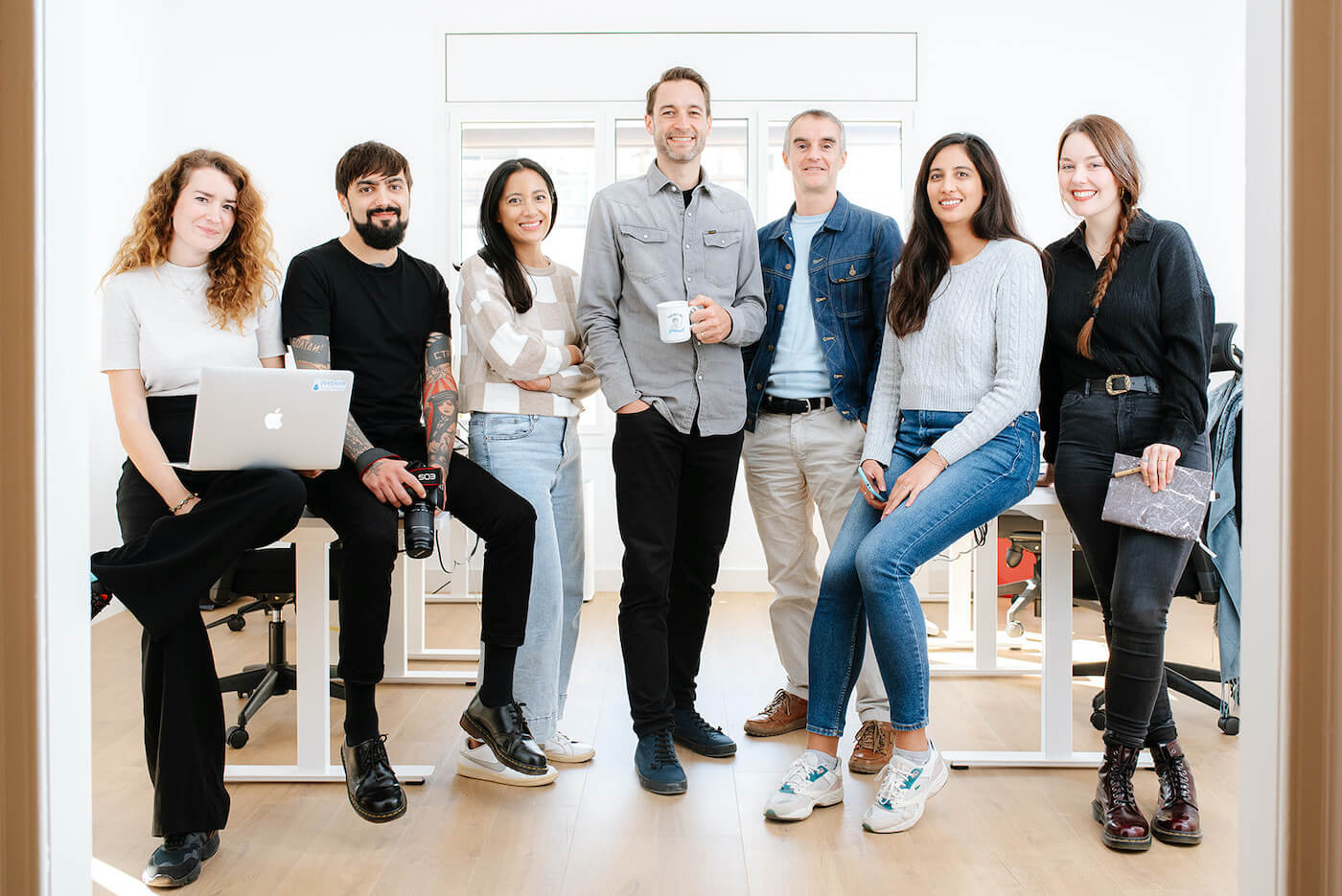 The EmailTooltester Team: Roberta, Lucas, Inka, Robert, Cai, Asiea and Annika
Robert: Founder and chief editor across categories
Hi, I'm Robert Brandl, the founder of EmailTooltester. After many years of working in a digital marketing agency, managing website and email marketing projects, I realized I had a breadth of knowledge that needed to be shared. During that time, I researched and tested tons of marketing tools, many of which I still use today.
EmailTooltester was born out of a desire to help you save endless hours of research and empower you to take your decision with confidence, so I hope you find our reviews helpful. You can also find me on LinkedIn.
Roberta: Email marketing and CRM expert for the English market
Hi, I'm Roberta! Having worked as a digital marketer for a host of online businesses, I've tried, tested, fallen in love with and despaired with so many marketing tools. I am excited to help you find the best email marketing and CRM tools you need for your business to thrive.
Inka: Email marketing and CRM expert for the English market
Hello! My name is Inka. I started using email marketing services and content relationship management systems over 10 years ago, when I worked at a digital marketing agency. Since then, I've worked on hundreds of web and digital projects. Now, at EmailTooltester, I'm excited to be able to use my experience to help users like you find the right email marketing and CRM software for your needs.
Charlotte: Email marketing expert for the English market
Hey, I'm Charlotte! After working for various tech startups and ecommerce businesses, I developed a strong passion for email marketing. Now, at EmailTooltester, I'm putting this knowledge to good use by recommending the very best digital tools for your business.
Annika: Email marketing expert for the German market
Hello, I'm Annika. I've been testing digital tools, including email marketing software, since 2015. Learning foreign languages and getting to know other cultures have always been my passions. That's why, after completing my M.A. degree in Media Studies, I decided to move to sunny Spain. I'm excited to support you in your email marketing journey!
Lucas: Video Editor and Motion Graphic Guru
Hey there! I'm Lucas, I started working at EmailTooltester in 2018. I've curated a process to translate EmailTooltesters' written reviews into animations, so we can take a deeper look at the tool from within. My favorite editing tool is Adobe After Effects, which I tend to use sipping away at my cappuccino.
Cai: Email marketing & SEO expert for the English market
Hi! My name is Cai, and I've worked in digital marketing for many years. More recently, I've been concentrating on email marketing, through testing tools and writing guides. And I've also picked up a bit of SEO know-how along the way!
Asiea: Office Manager & Content Assistant
Hola, I'm Asiea, one of the Barcelona locals on the team. Since I was little, I've been passionate about traveling and other cultures. I've worked in many different sectors, assisting digital marketing teams. I love helping my EmailTooltester colleagues while learning from them in our sunny office!
Please find the comparisons of the tools we test and review below. If you have experience using any of the tools listed, we encourage you to share your feedback with us, so we can continue to improve our reviews.