ActiveCampaign Review (2023):
The Height of Automation?
We awarded ActiveCampaign our Best Email Marketing Tool badge for 2023!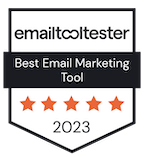 This Chicago-based automation tool is helping their 185,000 customers send fewer emails while, at the same time, achieving better results. That's why their main focus is on automations.
And while we love how powerful ActiveCampaign's features are, we are also aware that they are not right for everyone – especially considering that there are many cheaper email service providers available in the market.
This review will help you make up your mind on whether ActiveCampaign is what you need, or if an alternative will actually work out better for you.
ActiveCampaign Review Summary
ActiveCampaign is ideal for experienced email marketers who see marketing automation as a priority.
Its features might be overwhelming for those who simply wish to send basic newsletters.
You can choose between different packages: email marketing (Marketing plans from $39), CRM (Sales plans from $23) or both (Bundle from $116). Prices are fair and comparable to similar providers.
In our tests, ActiveCampaign consistently showcases excellent deliverability, often ranking at the top.
One of their key features is marketing automation. Aside from autoresponders, which can be based on myriad conditions, you can automate list and contact management, as well as deals, if you decide to use their CRM software. This 'Deals' system (sales pipeline) also allows you to add notes to contacts, set up appointments, send direct messages to them, and much more.
Having all your information and activity in one place means that you can quickly get a holistic view of how your sales and marketing efforts are performing. Not having to use a number of providers for your various digital marketing efforts will also potentially save you money.
Let's dive in and take a closer look at this ActiveCampaign review:
ActiveCampaign Review
ActiveCampaign Tutorial
AC vs Mailchimp
ActiveCampaign Screenshots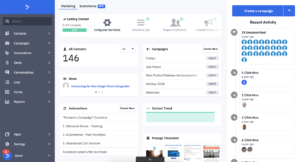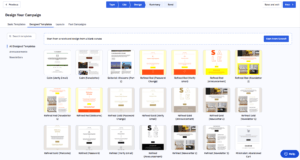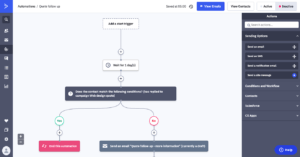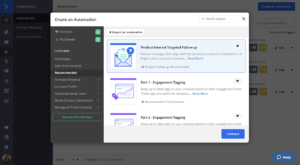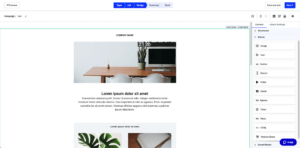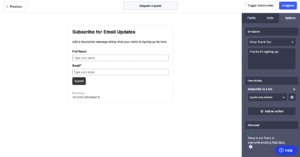 ActiveCampaign Pricing
$ 39
1,000 Subscribers
unlimited emails
Lite Marketing plan. Discounts available for yearly contract.
$ 61
2,500 Subscribers
unlimited emails
Lite Marketing plan. Discounts available for yearly contract.
$ 99
5,000 Subscribers
unlimited emails
Lite Marketing plan. Discounts available for yearly contract.
$ 174
10,000 Subscribers
unlimited emails
Lite Marketing plan. Discounts available for yearly contract.
$ 486
50,000 Subscribers
unlimited emails
Lite Marketing plan. Discounts available for yearly contract.
Though we recommend ActiveCampaign, its prices are something to take into consideration. Their most affordable Marketing plan is their lite plan which starts at $39. Their prices then rise quite quickly as you collect more subscribers. ActiveCampaign's pricing is on the higher end of the email marketing spectrum. You can compare it to other email marketing programs here.
Pros and Cons
Pros
Extremely powerful automation

One of the best marketing automation tools out there. This key feature of ActiveCampaign is not only extremely powerful but also easy to use. By choosing their bundle plan, you can combine all the channels that can be used within automation: marketing campaigns, sales follow-ups, text, and more. This feature makes it a great email marketing tool for Shopify.

Thorough reporting

Offers reporting on all areas such as click-maps, geo-tracking and page visits. Purchase tracking is available on higher plans for Shopify, BigCommerce, WooCommerce, etc., and the "Recommendations for you" section is a nice addition to help you increase purchases, loyalty, and engagement.

Great deliverability

In our deliverability tests, ActiveCampaign proves to be one of the best tools for getting emails delivered. They have scored 90% and above in the last 10 rounds and even came second in our latest deliverability test.

Free migrations

If you are coming from a different email marketing software, ActiveCampaign offers to do the account migration for free.
Is ActiveCampaign the right newsletter service for you?
Recommended if:
Not recommended if:
A More Detailed Look at ActiveCampaign's Top Features
As you can see from what we've already covered in this ActiveCampaign review, it offers a good range of pro features. Let's break those down a little and assess what works and what could be improved:
ActiveCampaign Marketing Automation
We've reviewed the marketing automation capabilities of dozens of ESPs and haven't yet found a match for ActiveCampaign. Though ActiveCampaign's competitors include marketing automation as part of their product, it isn't necessarily at the center. ActiveCampaign, on the other hand, has made this their focus, allowing you to automate virtually anything: campaigns, deals, ecommerce automation, SMS, contact management, etc.
Marketing automation is included on all plans, however, sales automation is reserved for users on the Plus plan (from $23/mo) and higher.
One-to-one email automation is quite unique to ActiveCampaign. You'll be able to trigger automations directly through your inbox communications with leads. The only downside is that you'll need to be on the Professional plan ($187/mo) or higher, and this isn't cheap at all.
We've been monitoring ActiveCampaign for years, and have seen them proactively add new features constantly, especially around the area of automation. This is a very good sign, as some other ActiveCampaign competitors haven't been quite so forthcoming.
ActiveCampaign automation templates
We looked into ActiveCampaign's automation templates, otherwise known as 'recipes' and found that they are both really well put together and easy to edit. There are tons to choose from (750 in fact!), and the categories make it easy to find what you're looking for.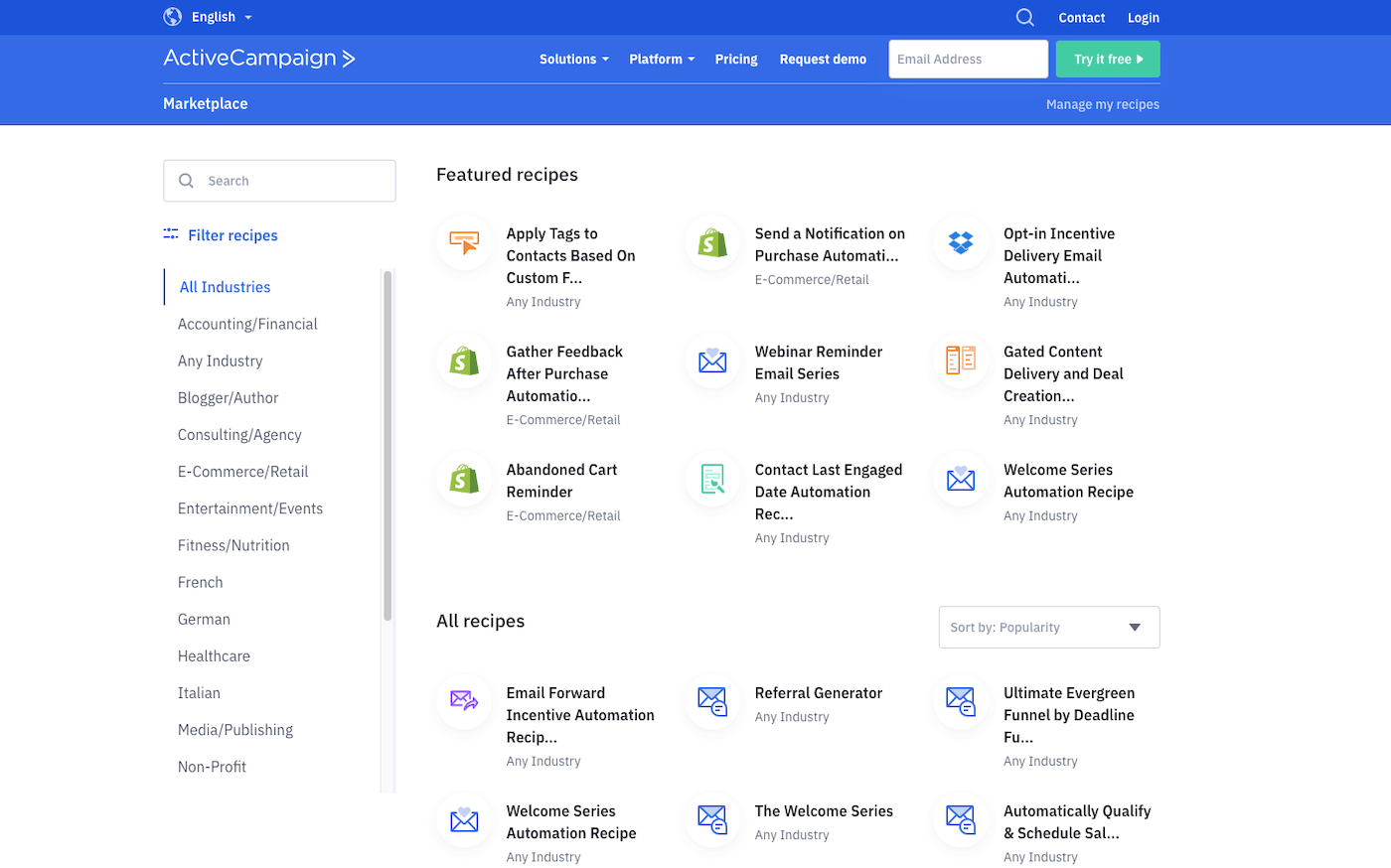 Other tools tend to provide quite general templates, whereas ActiveCampaign provides a whole host of integration-specific templates, like these automation recipes for Shopify: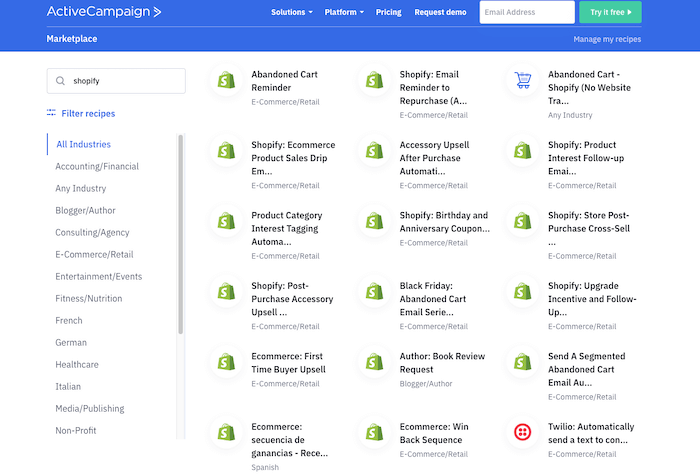 The only downside is that, with so many templates, you can feel overwhelmed by the options. It may appear that some recipes are repeated, however, after revising the templates closely, you can see there are small differences between them. I can see how this could be a little confusing for some, but, at the end of the day, our experience tells us that the more targeted you can be with your campaigns the better.
ActiveCampaign SMS automation
SMS automation is included on the Plus plan and higher. You can integrate with a number of tools, such as ClickSend, MessageMedia and Twilio, and ActiveCampaign provides you with a variety of automation templates: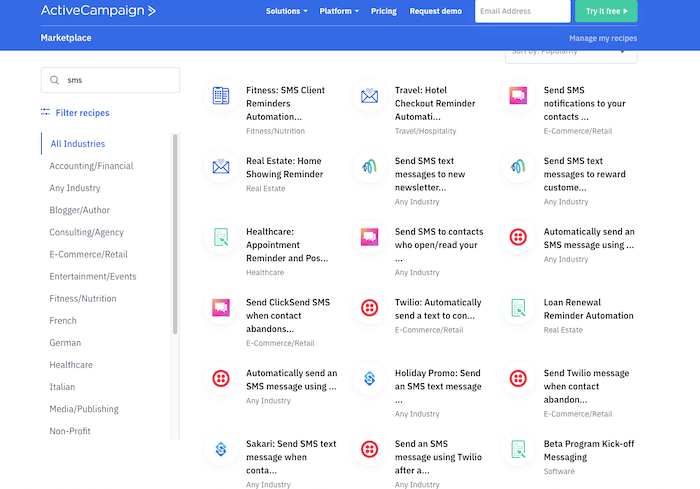 Be aware that SMS sending is only available on the Plus plan and higher, which starts at $23/month, so it's not cheap. You'll also need to be on the expensive Enterprise account if you want your own custom SMS number for sending.
ActiveCampaign CRM
As mentioned above, ActiveCampaign features a built-in CRM.
Small business owners looking for contact management software will find this feature particularly useful, to use alongside the advanced email marketing capabilities.
After extensive testing, we found that the software was pretty easy to use. You can set up multiple deal pipelines, and edit/add new stages to reflect your unique sales process. The drag and drop software makes it easy to manually move deals through the pipeline.
The more advanced user can benefit from this range of CRM automation templates, which covers everything from lead scoring to task management: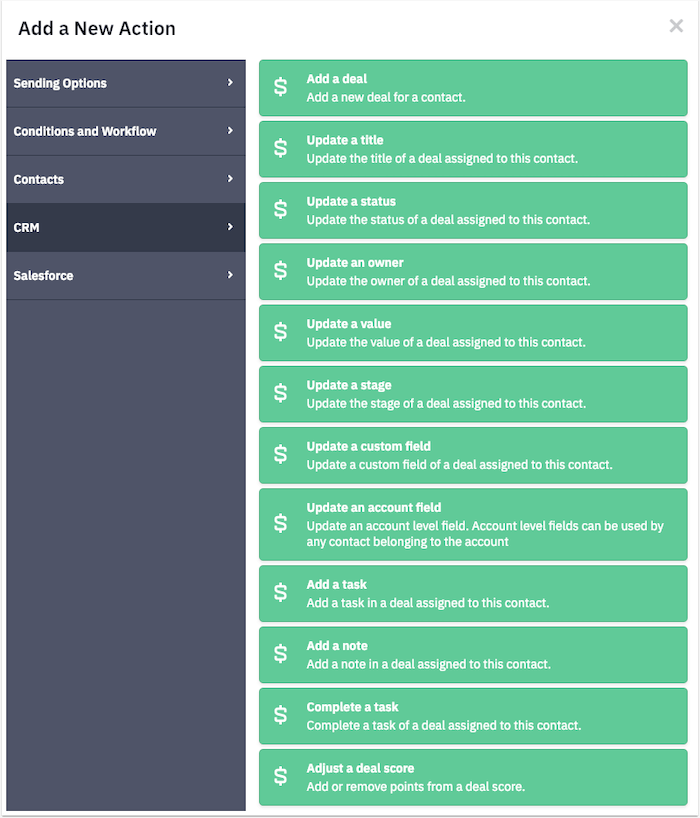 Pricing starts at $23/month for this feature, as it is reserved for those on the Plus plan and higher. It's not exactly cheap, but when you consider everything you're getting (advanced sales and marketing automation, contact & lead scoring, email & SMS sending, Facebook Custom Audience integration, etc.) it's actually not a bad deal.
When compared against the best CRM software for small businesses, we found that most services charged per user, whereas ActiveCampaign included 25 user accounts, which will really help keep costs down.
We also conducted a detailed comparison of ActiveCampaign vs HubSpot and found that ActiveCampaign actually had a lot of advantages over the CRM giant. Most notably, it's value for money.
ActiveCampaign Landing Pages
There are a total of 56 responsive landing page templates, and you can also build your own and save it as a custom page for future use.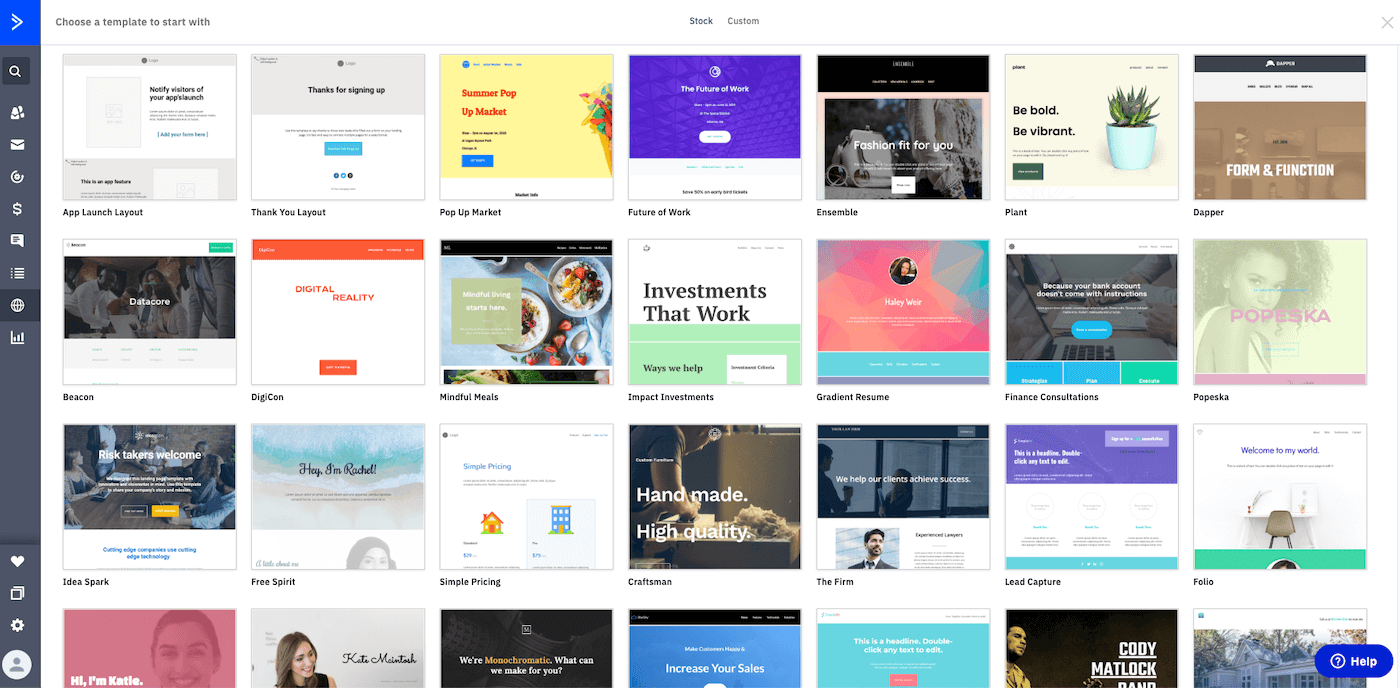 After analyzing the designs and editor, we'd say they are attractive and modern, the only thing is that it isn't so easy to move blocks around the page when editing. For example, you can't move an element up or down slightly, instead, you can only move it between the outlined sections. I imagine ActiveCampaign has set it up like this so that every element is aligned, but it means you have less creative freedom than with other website and landing page builders like Wix.
I also couldn't find a way to add a link to images, which isn't ideal.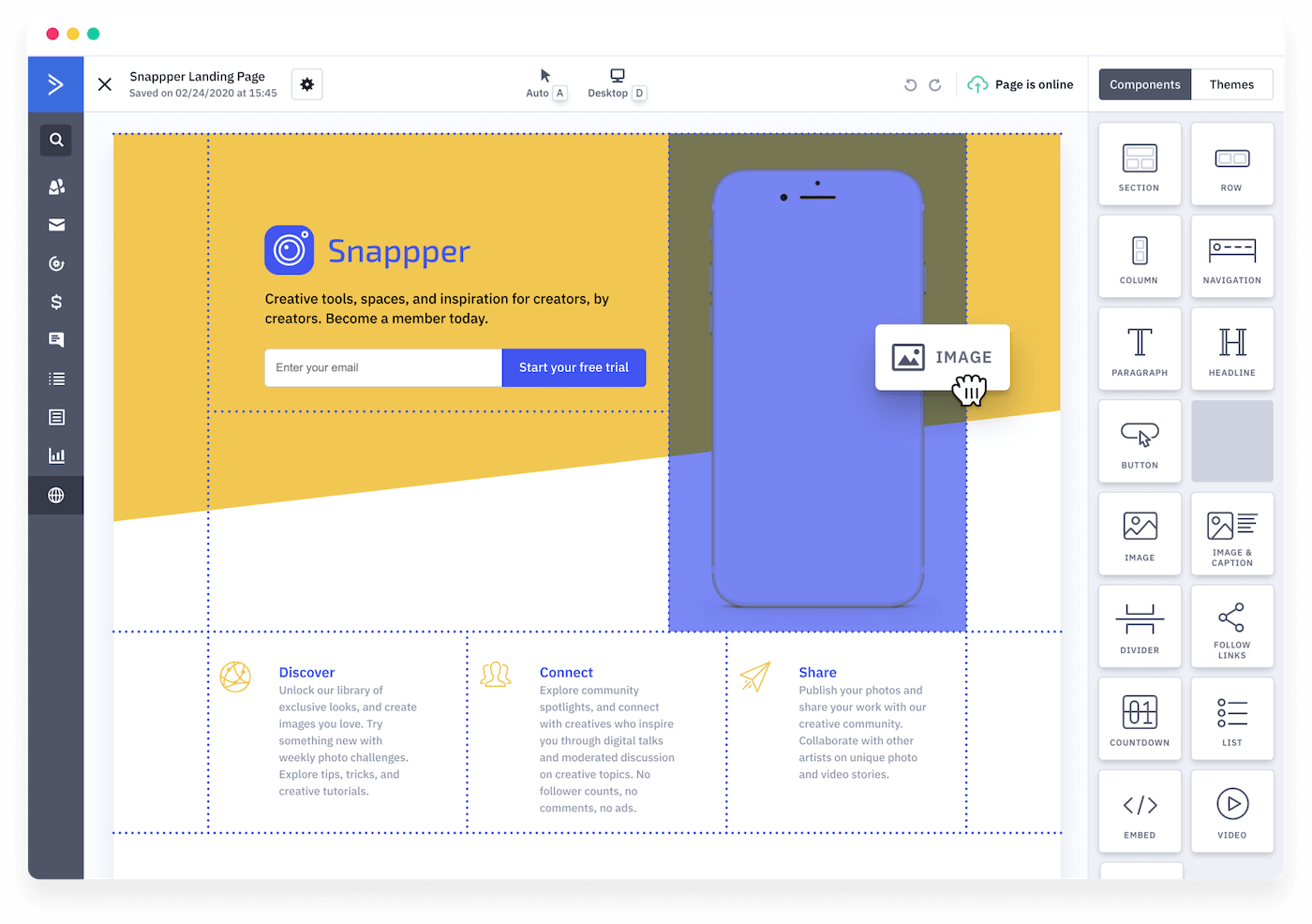 The cool (and unique) thing about ActiveCampaign's landing pages is that you can include dynamic content (web personalization) so that each user sees exactly what's relevant to them. This will help you to target leads in an intelligent way, e.g. only showing users content that's relevant to their geolocation or industry or showing them products based on their purchase history. You can also enable tracking on your pages. Check out our complete guide to ActiveCampaign's landing pages here.
ActiveCampaign Deliverability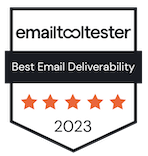 We've tested ActiveCampaign's deliverability in our bi-annual tests over the course of five years and found that it has some of the highest delivery rates amongst top email marketing services. In fact, ActiveCampaign won our best email deliverability award after coming out top in the tests we ran in Jan 2023. Unfortunately, they dropped to fourth place during our last round, although they still finished with 93.1%, which isn't bad compared to other providers. We're eager to see if they climb back up to the top next time – seems as though the competition is heating up!
Find out how it's performed over the years, and how it compares to other emailing services in our detailed deliverability analysis.
Conclusion
So do we recommend ActiveCampaign?
As this ActiveCampaign review highlights, it's really tough to fault ActiveCampaign, not only do they offer almost everything you need within an email marketing platform, but they do it very well.
The reporting offers you insight into almost all facets, such as page visits, geo-tracking, openers, ecommerce and more. One area that is slightly lacking is the email builder, not offering an experience as slick as other services out there, with a few niggling features that could be done better (like the revision history).
The support is as advertised: friendly, helpful and fast. Email and chat support are great, with a personal feel to the communications. Their knowledge base is easily searchable and actually returns relevant results a high percentage of the time. With their 'Plus' plan you even get access to one-on-one training and helpful webinars, which is a nice addition.
I think this ActiveCampaign review shows that it is really one of the best choices you could make if you're looking for an all-in-one digital marketing tool as part of your email marketing strategy.
Their marketing and sales automation is the real deal and makes other tools' automated workflows look pale in comparison. (See why it makes an excellent Mailchimp alternative here, and a great Constant Contact alternative, for that matter!)
You'll need to be prepared to put in a bit of time due to the slightly steeper learning curve, and perhaps spend a little more money, but your business will reap the rewards. If, on the other hand, you're just looking for a simple way to blast out newsletters, a solution like GetResponse or MailerLite might be a bit easier to get your head around.
On a side note, ActiveCampaign offers a range of really useful free tools, regardless of whether you're a customer or not. You can find everything from content and social media calendar templates to a subject line generator. Check out the free tools here
Try ActiveCampaign now for free for 14 days.
I hope you've found this ActiveCampaign review helpful. Feel free to leave us a comment if you have any questions!
FAQ
In general, ActiveCampaign is GDPR-compliant. User data is stored on U.S. servers. This storage is permissible under the "EU-U.S. Data Privacy Framework".
However, it is theoretically conceivable that this framework, just like its predecessors, might be repealed in the future.
Beyond this, ActiveCampaign provides all the tools necessary to ensure your email marketing is GDPR-compliant.
You must, however, ensure that you don't use features that infringe upon EU rights (e.g., tracking your visitors' activities on your website without their consent).
If GDPR compliance is a major concern for you, you may want to look EU-based newsletter services like Brevo or MailerLite instead.
Yes! You can use ActiveCampaign to manage your contacts, deals and leads. There are plenty of automations to help you streamline your processes. Find out more here.
ActiveCampaign can be used for anything from newsletter creation to contact management. Coming with a myriad of features, this all-in-one marketing automation software is a great choice for all business sizes.
With ActiveCampaign, you can perform a whole host of tasks, such as send out email newsletters, monitor deals and manage your contacts. However, the most notable feature is the sales and marketing automation capabilities.
Yes! ActiveCampaign's landing page builder allows you to create modern landing pages with dynamic content blocks, meaning you can personalize your content depending on who's viewing it.
Yes, ActiveCampaign's mobile app is available for iOS and Android. You can view campaigns and email automation details, schedule and send campaigns, track email performance metrics, manage contacts, and much more.
ActiveCampaign is a legit email marketing service for small businesses. It safely stores your customer data and offers a secure way to manage your subscribers.
ActiveCampaign's deliverability rates are among the top 5 results in our bi-annual tests. Scoring in the early to mid-nineties, we'd say they have very good deliverability.
ActiveCampaign Alternatives
There are plenty of excellent ActiveCampaign alternatives.
GetResponse is a powerful alternative to ActiveCampaign with loads of pro options (e.g. a webinar tool) and good automations. Unlike ActiveCampaign, they offer their platform in more than 20 languages, and their design and testing tools are excellent. Read the full comparison in our GetResponse vs ActiveCampaign guide.
Brevo is one of the cheapest all-in-one email marketing tools on the market. It's available in 6 languages and comes with advanced automation options and a built-in CRM.
MailerLite is one of the most affordable solutions, in fact, their free plan is very generous. Their approach to email marketing design is admirable, offering modern-looking templates. It's also one of the easiest tools we've ever used. (Read more about MailerLite vs ActiveCampaign.)
See how Mailchimp compares to ActiveCampaign. You can also compare it to newcomer tinyEmail in our ActiveCampaign vs tinyEmail guide.
Still not sure which is the right newsletter tool for you? Try our Smart Finder.
We keep our content up to date
25 Aug 2023 - Information about GDPR-compliance added
11 July 2023 - Updated deliverability section
23 May 2023 - Removed Conversations feature
23 Mar 2023 - New pricing details
09 Mar 2023 - Added deliverability section
16 Feb 2023 - Pricing update
18 Jan 2023 - Won 'best deliverability' award
15 Dec 2022 - Badge added
29 Nov 2022 - New video added
29 Sept 2022 - New pricing
07 Sept 2022 - New editor
27 Apr 2022 - Added new badge
26 Apr 2022 - Added CRM and landing page section
11 Apr 2022 - Added section on marketing automation
17 March 2022 - Note about legitimacy added
25 Jan 2022 - Added some new smaller features
16 Dec 2021 - General update
16 Nov 2021 - General update
02 Nov 2021 - Updated reports and cons section
22 Jul 2021 - General update
20 Apr 2021 - General update
19 Oct 2020 - Landing page builder added
02 Aug 2020 - ActiveCampaign increased prices
03 Apr 2020 - Updated screenshots
07 Mar 2019 - Smaller updates (including available languages)
7 Jan 2019 - Deliverability rating updated
12 Jul 2018 - Recommended section added
20 Mar 2018 - Deliverability rating added
25 Oct 2017 - ActiveCampaign changed prices
25 Apr 2017 - Site messaging added.
09 Aug 2016 - Minor text updates, top choice banner added.
10 Aug 2016 - Video review added.
09 Mar 2016 - Initial tests.
Our Methodology
This review has been written and researched following our EmailToolTester methodology.
Our Methodology