Let's start with something unusual for our unbiased reviews: I'll begin with a shortcoming of Constant Contact templates….
They are not organized in categories.
Yes, this means you'll have to scroll through a ton of them before you find something that meets your needs. But in all honesty, it's not the end of the world. Besides, I pored over their 200+ designs so you can know what to expect.
Here are some templates I selected for various categories, along with general thoughts on their quality.
Blank and Basic Email Templates
These boilerplate designs give you what you need to get started, but it's up to you to add some flair. You can also peek under the hood and create a template through HTML, if that's your kind of thing.
The example below is for a Basic Announcement, you have to upload pictures, and maybe play around with the fonts to make it pop, but the structure is pleasant.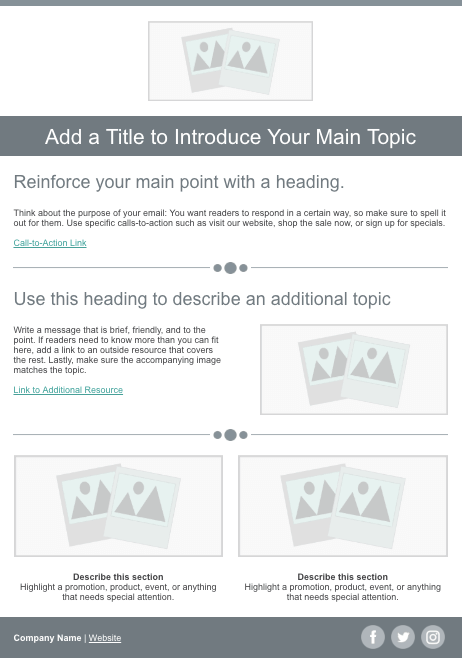 Events Email Templates
There are a lot of event templates in Constant Contact. You'll find some for: birthdays, anniversaries, contests, fundraisers, save the date, graduations, school events, and more.
Below is an example of the latter, which highlights three dates of your own choosing.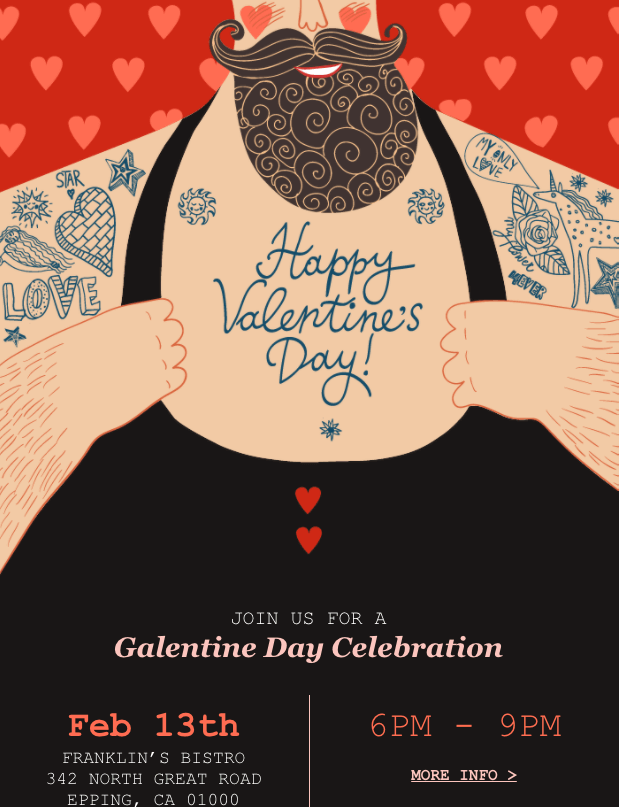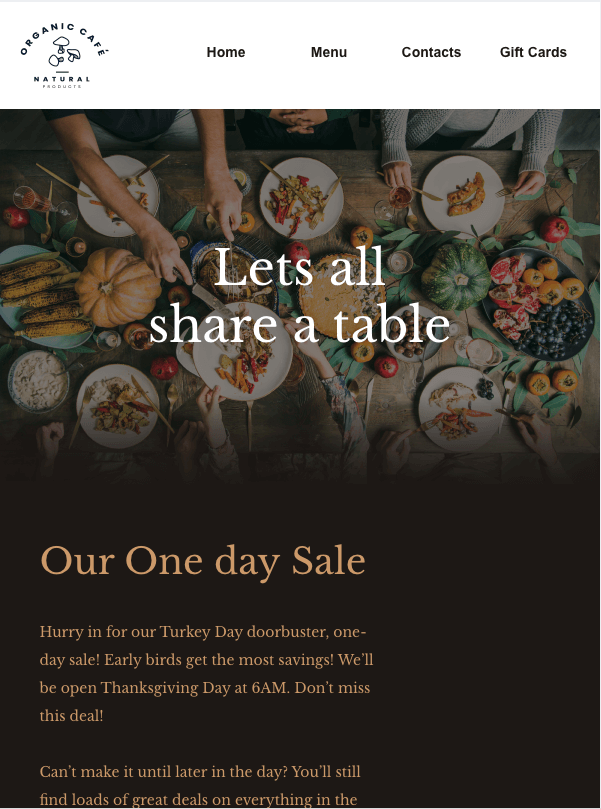 Holiday Email Templates
A big number of templates are holiday themed. You'll need to type in the right keyword in the search bar to reveal templates that cover: St Patrick's Day, Easter, Christmas, Mother's Day, Cinco de Mayo, Memorial Day and more.
A lot of the holiday templates are linked to sales or special offers, so pretty useful for ecommerce, as you can see with this retro Father's Day Sale template.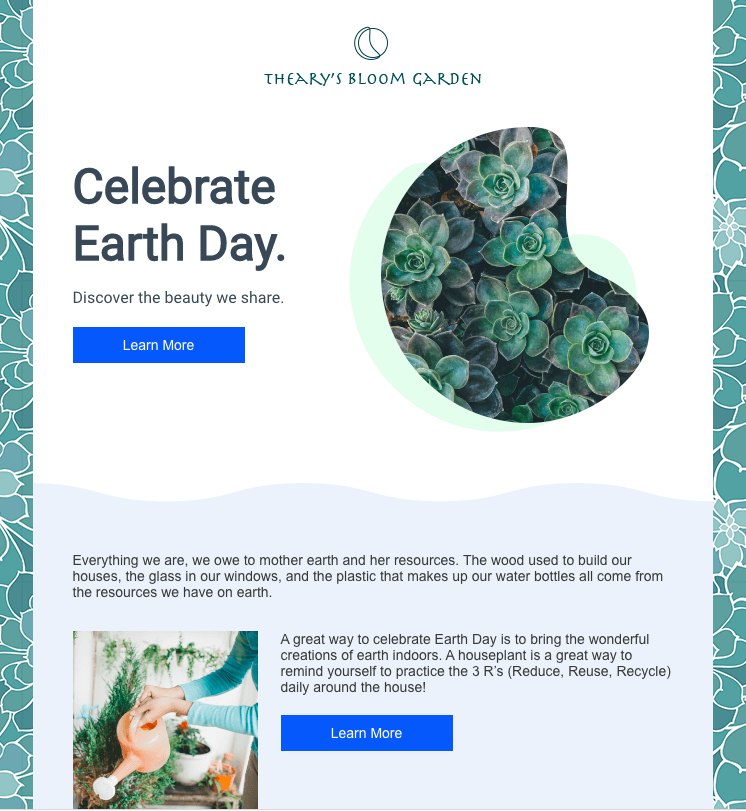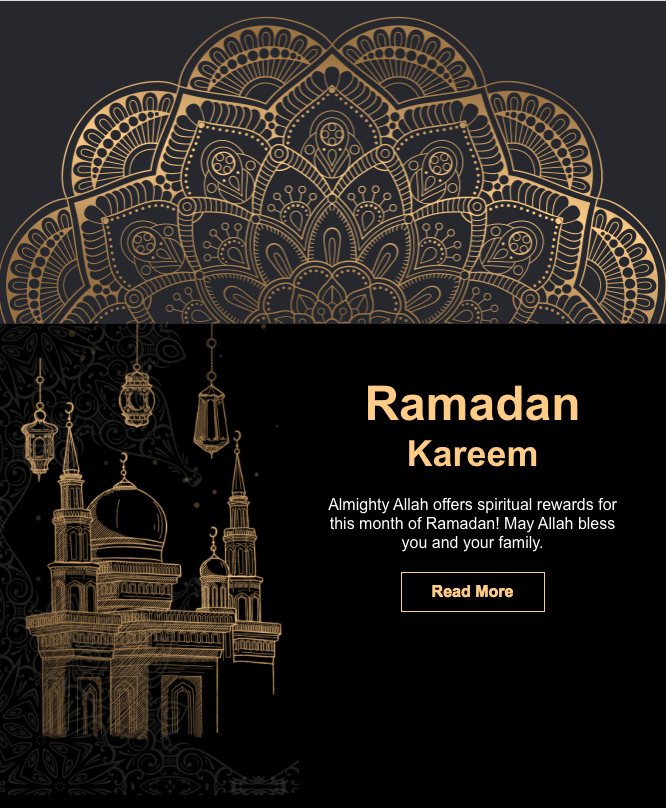 Sales and Ecommerce Email Templates
Another useful category of templates dedicated to new products, great deals, coupons, promotions, special offers, limited editions and the likes. While some are modern, playful and eye-pleasing, I've selected the one below to show something more traditional, and maybe a bit less exciting.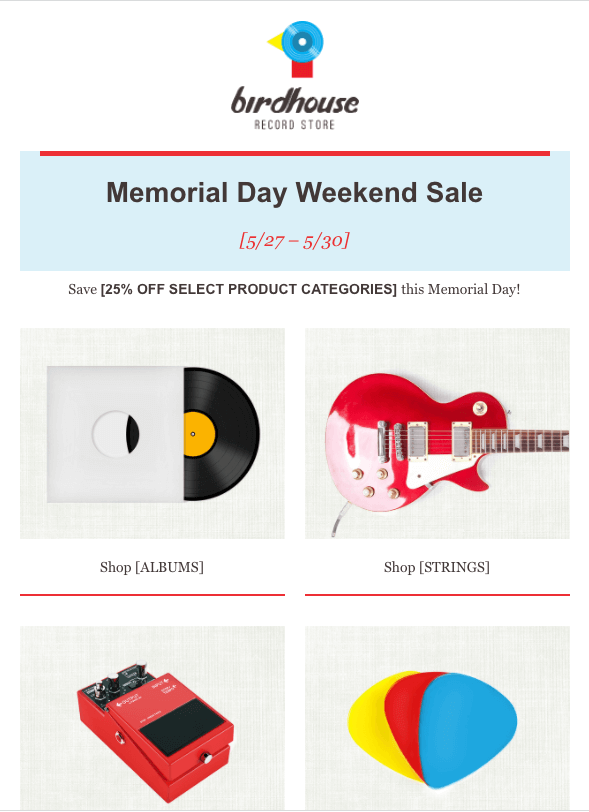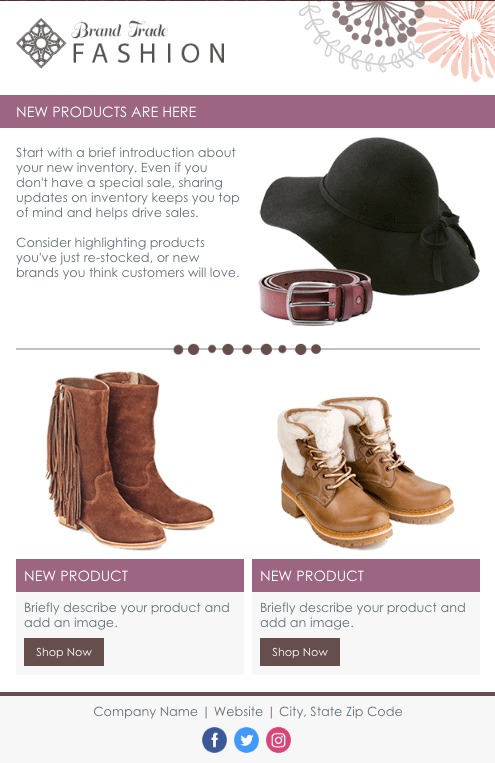 Feedback Email Templates
You'll send a lot of emails to get a response from users and customers. Constant Contact has a wide selection of feedback templates, including: feedback request, event feedback, Facebook review, RSVP, and specific forms, like one for a real estate agent feedback.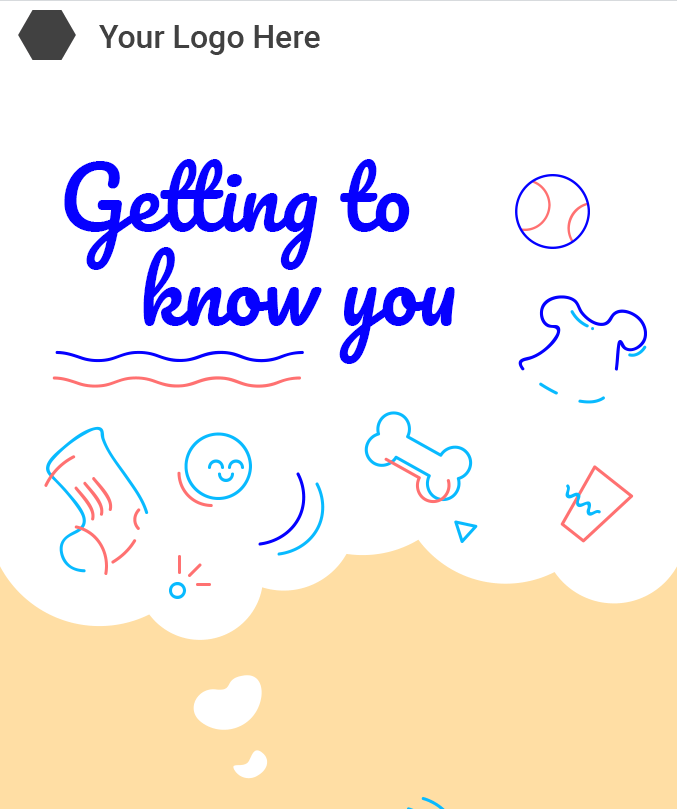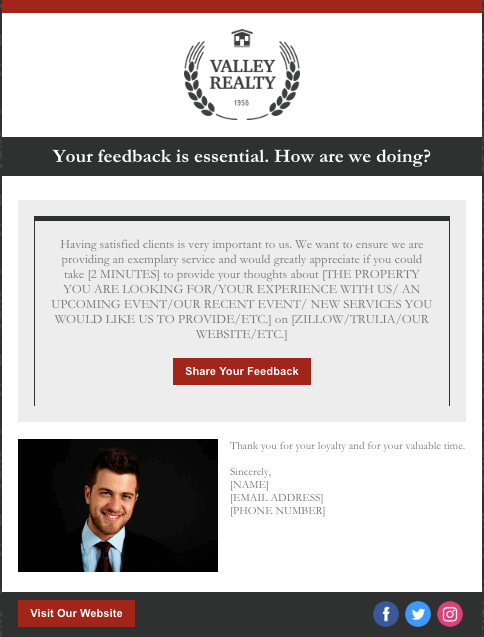 Specific Industries Email Templates
One positive about the Constant Contact search bar is that it isn't a stickler for the keyword you type in. They're more like tags. So for instance, typing "Yoga" will bring up designs in similar niches, like general fitness services or the following Spa template.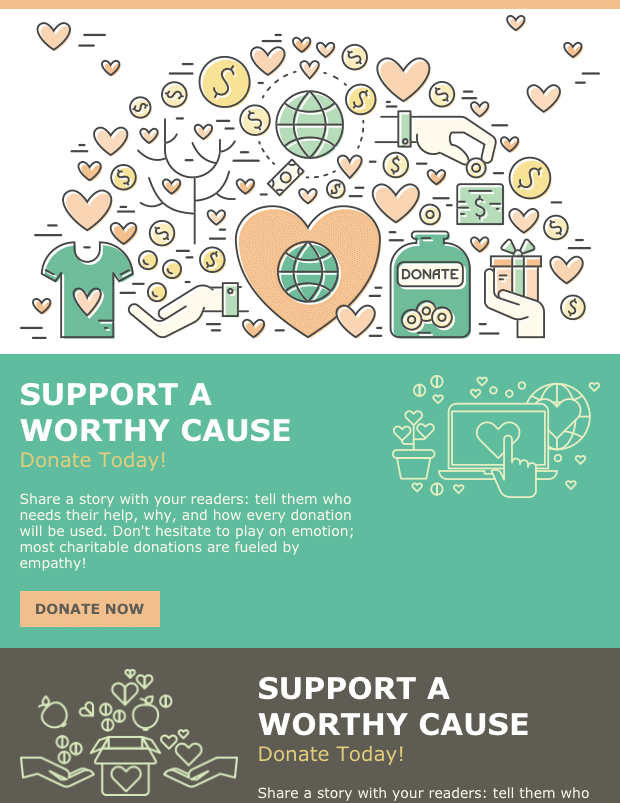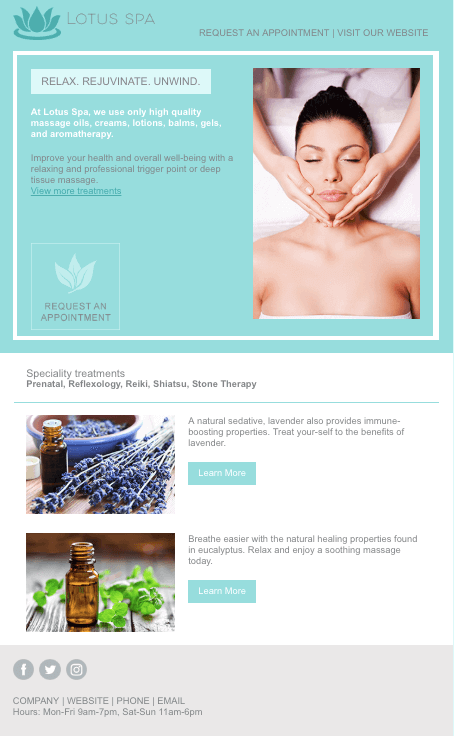 Business Email Templates
I mean emails that help run your business, rather than make sales or reach customers. In this section, I found some simple templates, B2C welcome letters, and no less than 2 email templates designed specifically for the GDPR. The one below is for a basic, effective board member update.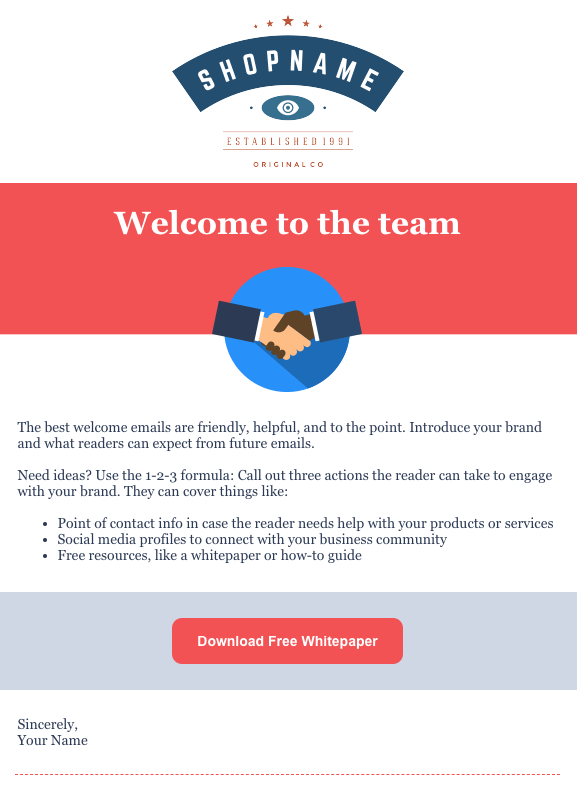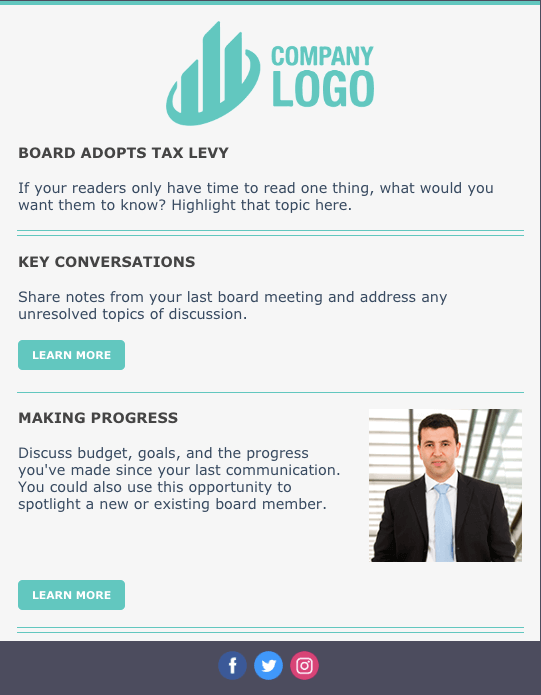 Pros & Cons of Constant Contact Email Templates
I've already mentioned that it can be frustrating to search for templates with keywords. But below are a few more cons.
The Cons
Hard to find business-specific templates
Some models look a bit outdated
The Pros
Good variety
All mobile-friendly templates, and you can preview the mobile or desktop version when you select them
Search filters works well
Upload your own HTML template
For more information on how Constant Contact works, check out our detailed review.
And a cool little extra: you can create a template that matches your website colors, simply by entering your URL. This is one it generated from www.emailtooltester.com: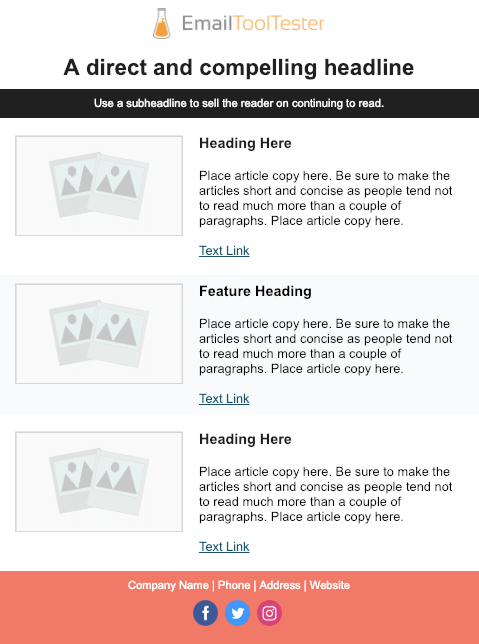 I was skeptical at first, but it turned out pretty neat! It only took a minute, and you get to choose from three suggestions. It's a good, fast stepping stone, because you can then tweak the images, fonts and colors to your liking for maximum control.
Constant Contact Email Templates: Final Thoughts
Generally speaking, the Constant Contact email templates do a fine job. There's a good amount of variety, and the designs are effective. Maybe not life-changing, but with email marketing, sometimes simplicity is best.
Now at the risk of repeating myself, it would just be great if Constant Contact spent a bit more time organizing their templates. Just look at how GetResponse does it, for instance: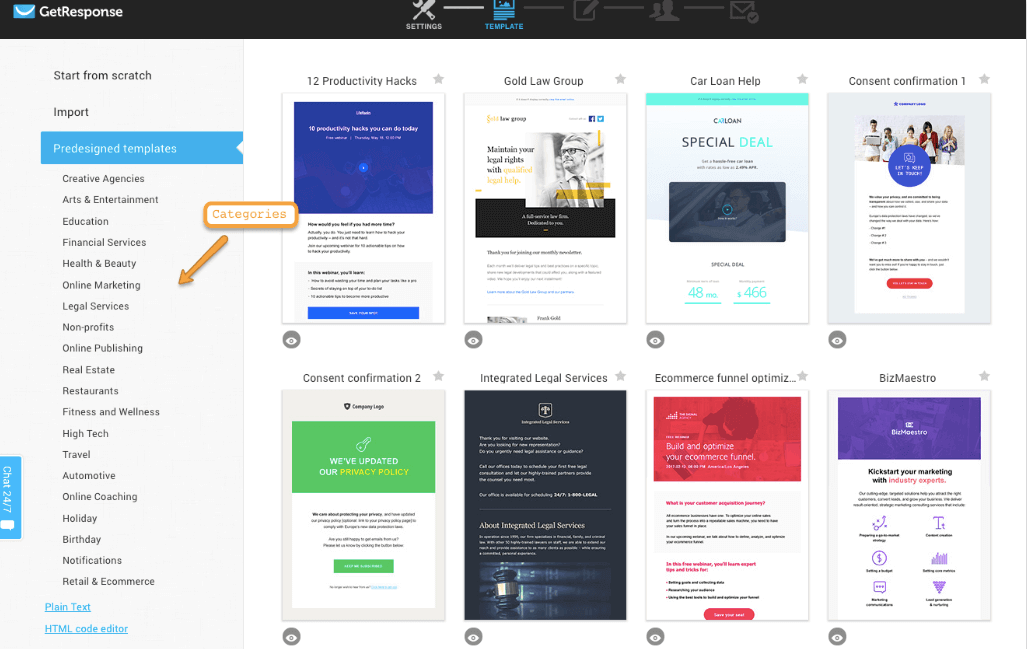 Now that wouldn't be too hard, would it?
Finally, there are two extra points to consider:
One: if your email marketing strategy demands complete customization (and you have the budget), Constant Contact offers a template design service. I haven't tried it, but I imagine it's very professional – especially as they can design a whole campaign from scratch.
Two: Constant Contact users don't have to rely on the company's templates. There are plenty of free HTML template available online and excellent dedicated email template builders, so you can always find one that works perfectly for your needs elsewhere and import it into the platform!
> Try Constant Contact for free and check out their templates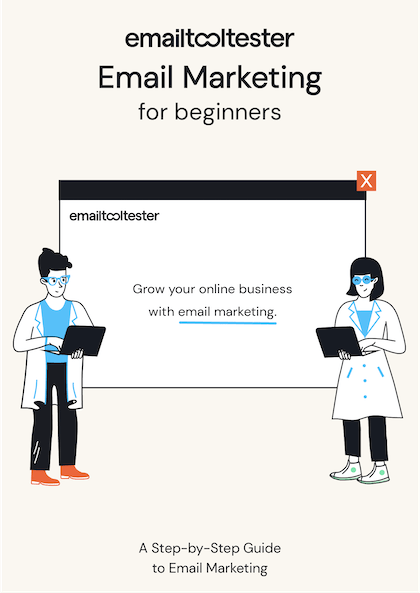 Email Marketing Crash Course: Step-by-Step Guide
Our email marketing course for beginners: ideal for small and medium-sized businesses, online stores and bloggers. It shows you all the steps you need to send your first email campaign. Best of all, it's free!
Sign up to receive your copy immediately!
We keep our content up to date
19 May 2021 - Added more templates
Our Methodology
This article has been written and researched following our EmailTooltester methodology.
Our Methodology