It's almost unfair to pit one of our top and lowest-rated solutions against each other. We've written extensively about how ActiveCampaign is one of the strongest newsletter tools you can use for your business thanks to their mastery of automations. Meanwhile, AWeber underwhelmed us with their lack of features and sometimes confusing editor.
However, it's worth going into detail about what each platform offers. Who knows, you might actually be better off with the underdog this time? Let's find out below:
Ease of use and editor
With a fast and neat backend, ActiveCampaign's platform offers an excellent user experience. Which is funny because they have a ton of features, and it usually means more complexity. But no complaints here: managing lists and subscribers is both flexible, powerful, and easy to do. Another example of excellent UX is when creating campaigns: you can check previous and next steps, which makes the process fast and easy to review.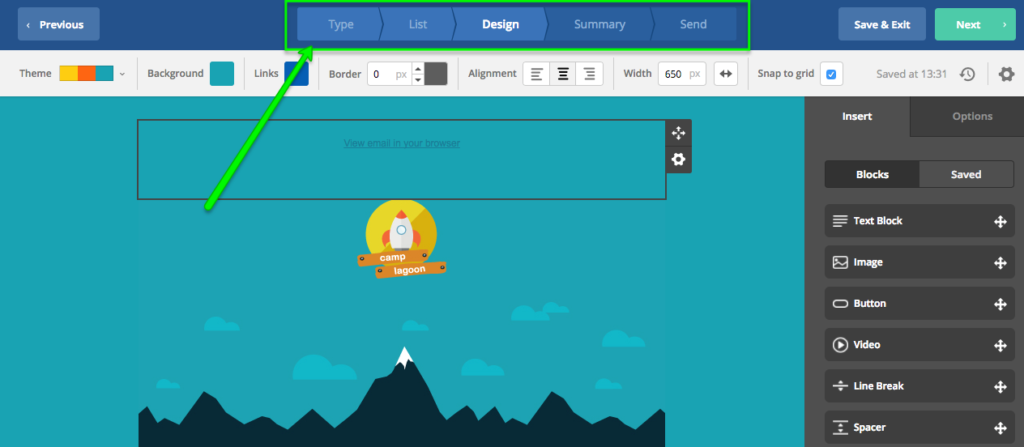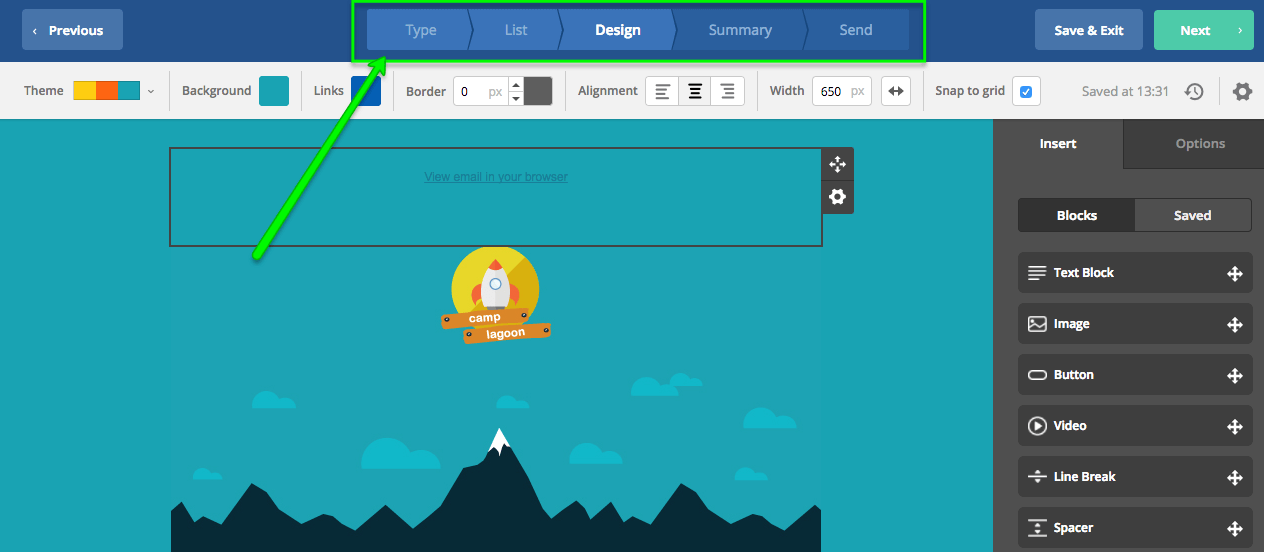 AWeber, on the other hand, can be a bit confusing. For instance, some options are unnecessarily hidden, like reusing a campaign or choosing senders' addresses. Their naming also muddies things. For example, they call "Broadcast" regular newsletter and say "Campaigns" when talking about email automations. Your main selector is the subscriber list, which makes it harder to go to the campaigns and automations. And finally, they lack a visual, workflow-based navigation menu like ActiveCampaign's.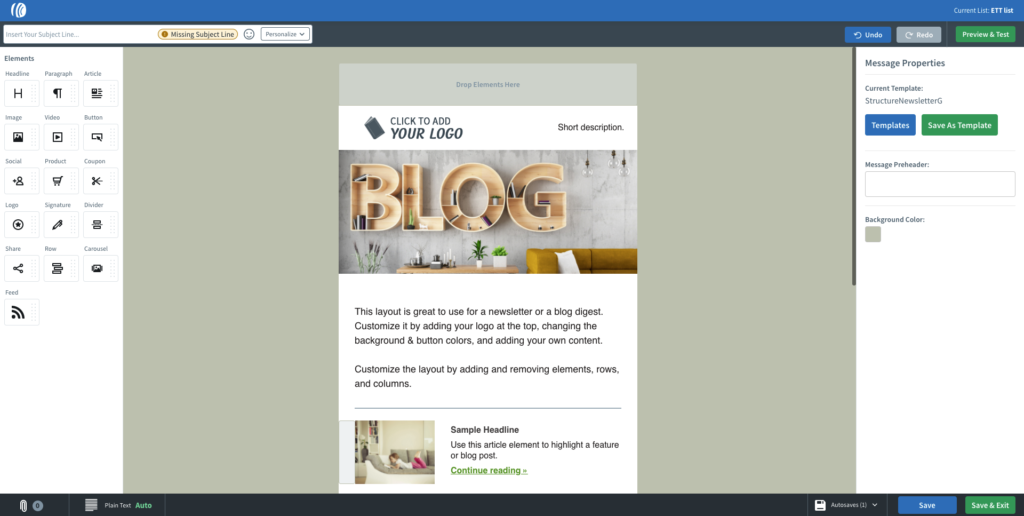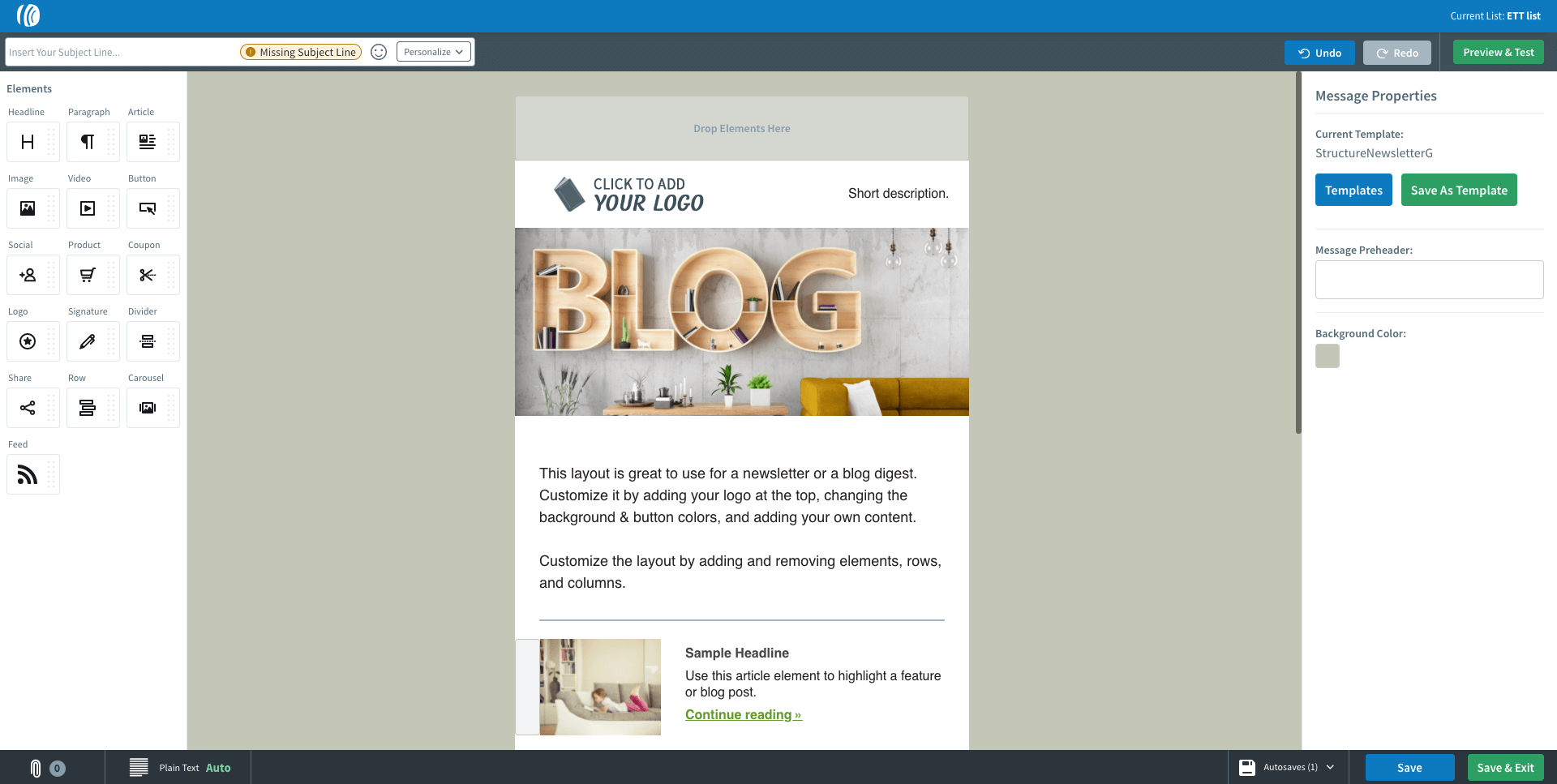 Winner: Weirdly enough, even though ActiveCampaign is a much powerful tool and comes with more options, it is still easier to use than AWeber.
Design and Flexibility
ActiveCampaign offers 125+ responsive and modern-looking templates. They also let you modify the layouts, which adds flexibility to the templates, especially with all their customization options. You can also code in HTML if you're confident with that.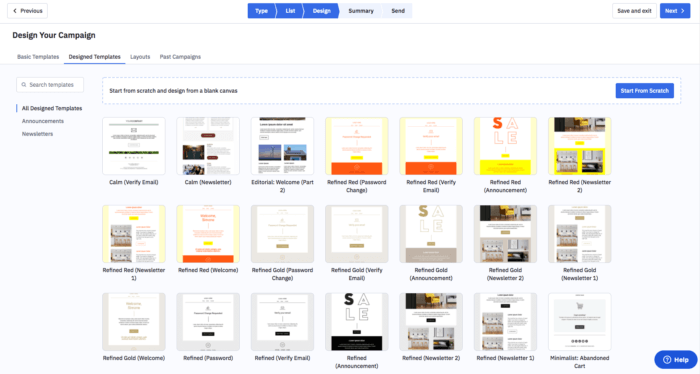 AWeber gives you a lot of options out of the box, with 150 templates available in various color schemes. However, the editor feels a bit clunky and lacking in flexibility. Like ActiveCampaign, HTML is also available.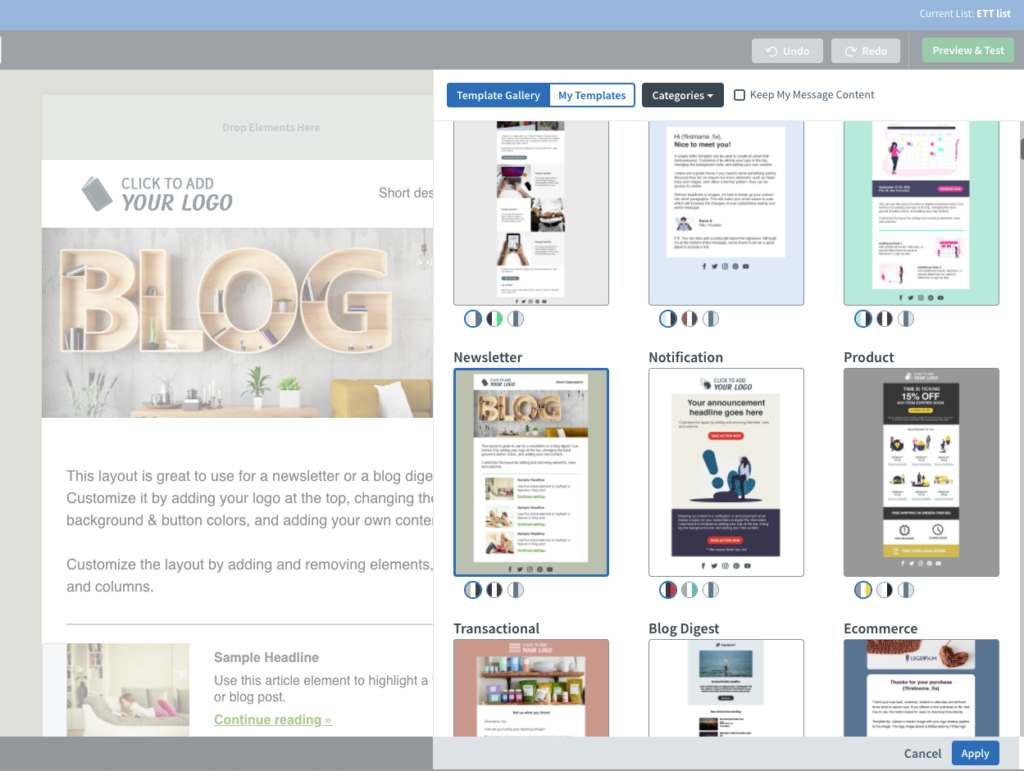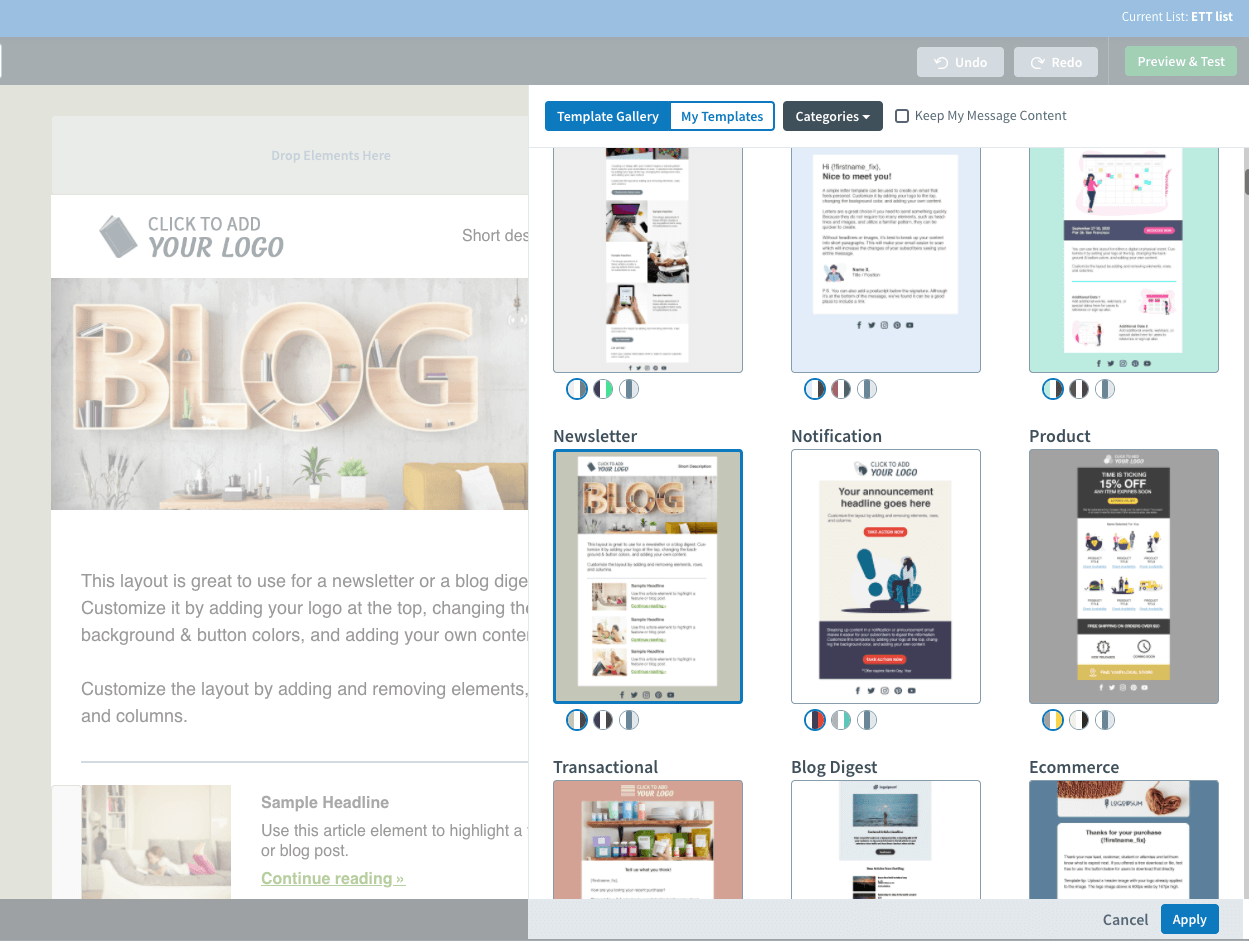 Winner: Based on the number of templates alone, AWeber would win this round. But we'd rather have less choice with better-looking templates and a sleeker editor. So ActiveCampaign takes an extra point here.
Email marketing features
Email automations
ActiveCampaign's automations are as good as they get. Their system allows you to monitor (registered) visitors on your website and to adapt email marketing programs to their behavior and interests. For example, if a registered user on your cooking blog visits a page about cheesecake, you can send an automated email with different recipes. Or you could ask them to rate the recipes after three days. The possibilities are endless. What's more, creating automations is done through visual workflows, both intuitive and easy to use.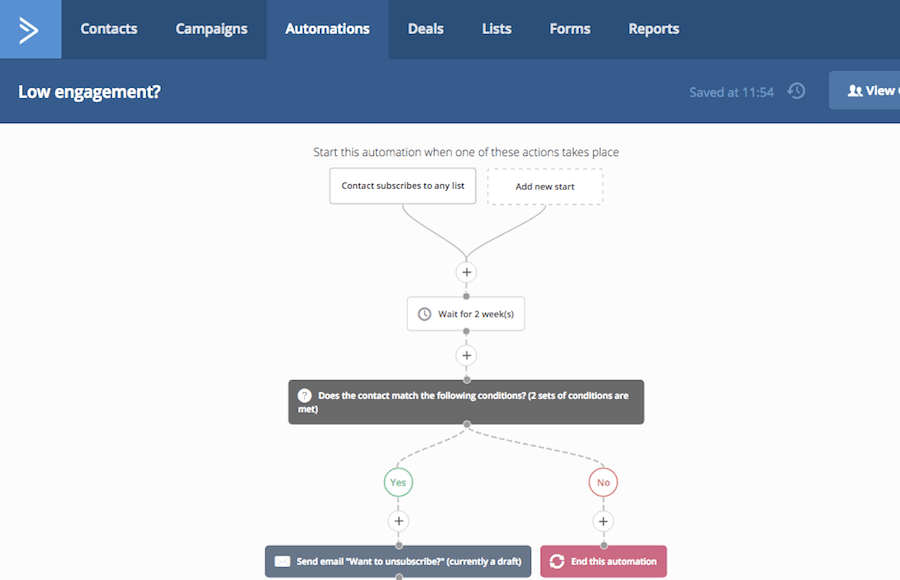 AWeber's automations (confusingly called Campaigns) are a new addition and still a beta feature at the time of writing. You can apply tags to users when they subscribe to your list (for example: "interested in cheesecakes") and you can segment your mailing lists accordingly. In short, it's not the most advanced system there is.
Winner: ActiveCampaign takes the (cheese)cake here, with one of the best automation systems we've tested. AWeber does have automations but they're nowhere near as powerful.
Registration forms
You can create and customise ActiveCampaign's registration forms with a good amount of flexibility, including all the fields you need. Note that if you're on the lower price plan, they will keep their branding on the form.
The other advantage of the pricier Professional and Enterprise plans are additional form types: on top of inline, you also get floating boxes, modal pop-ups and floating bars. This just gives you more options when you're trying to build that email list!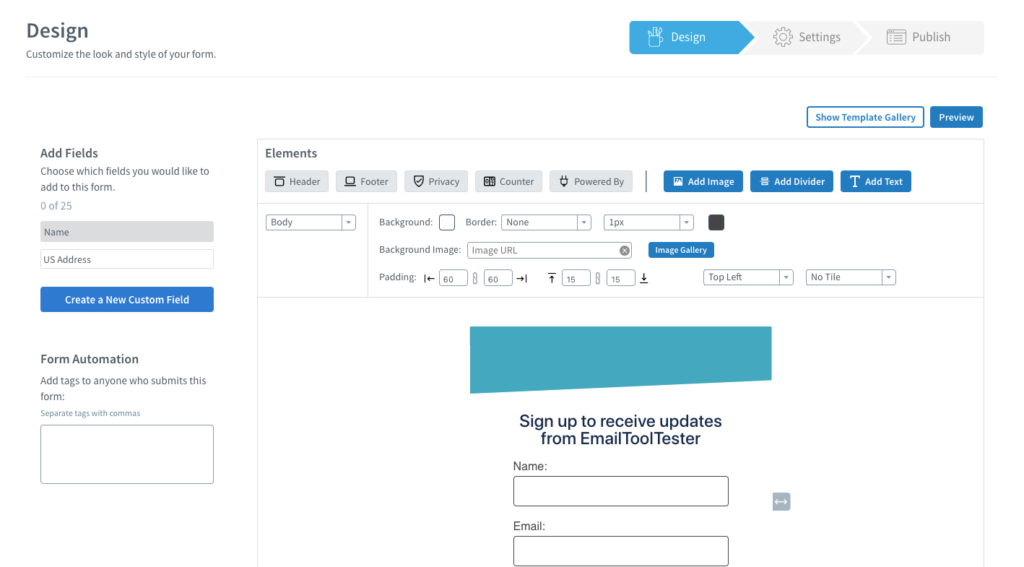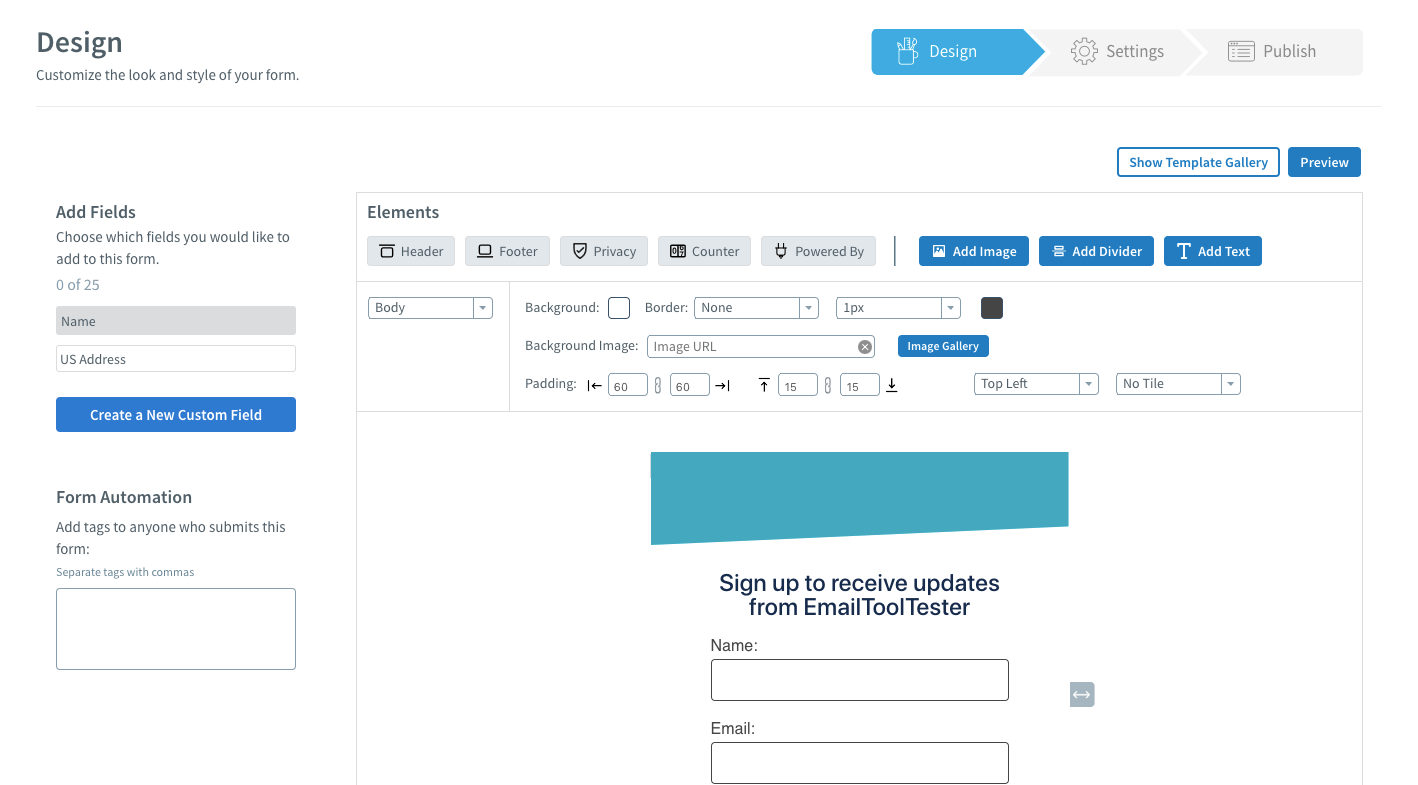 AWeber's forms give you a lot of toys to play with, including fields of course, but also things like audio files, page redirects, videos and more. You also get a customizable thank you page when users finish their subscription. Unfortunately, the forms aren't super easy to set up.
Winner: You can pick your own winner here; AWeber's forms are more flexible, and if you need specific features like audio forms, then they're great. If you want ease of use and no frills, go for ActiveCampaign.
Spam & design testing
If you want to make sure your emails reach subscribers, you can use ActiveCampaign's pass / fail test. It's not detailed, though, so don't expect great insights about why your emails end up in the spam inbox. Additionally, there is a third-party service for previewing emails in different inboxes (Gmail, Outlook, etc…). It's a paid service though….
…but we'll still take it over AWeber, who offer nothing at all in this category.
Winner: Clearly, ActiveCampaign. But they're definitely not the best here compared with other providers.
Reporting
If you want detailed reports, ActiveCampaign is yet again one of the best solutions for you. Yes, they are missing ecommerce reports, but you get pretty much everything else, from opens, clicks, bounces and unsubscribes to advanced reports like geo-reports, social media reports or link CTR distribution.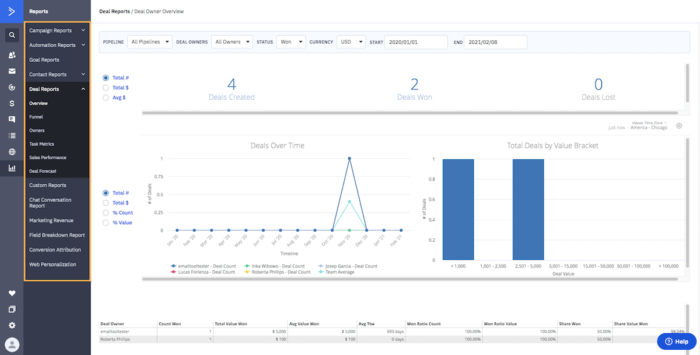 AWeber's reports give you the basics such as openers, bounces, clicks, and even a "Domains" reports that will show you the percentage of different email providers you sent a campaign to. They also have advanced ecommerce and geo tracking data, but these can be a bit hard to find. We counted half a dozen clicks to get to the that kind of info, which is annoying.
Winner: another point for ActiveCampaign. If they offered ecommerce tracking, they'd be hard to beat here.
Deliverability: AWeber vs ActiveCampaign
Of course, one of the most important tasks any newsletter service needs to help you with is to actually arrive in your reader's inbox (as opposed to the spam folder or undelivered).
We continuously test of various providers' deliverability. ActiveCampaign usually perform very well, scoring in the nineties, whereas AWeber have been on the decline.
Here are the average figures of how they performed in our last 3 rounds of bi-annual deliverability tests (Mar 2021 – Jan 2023):
| | AWEBER | ACTIVECAMPAIGN |
| --- | --- | --- |
| Overall Deliverability Rate | 78.67% | 91.66% |
Winner: ActiveCampaign wins this one.
Integrations
Both ActiveCampaign and AWeber do well here. You can find the full list for ActiveCampaign integrations here. Notable ones in both camps include Facebook, WordPress, WooCommerce, Google Workspace, Paypal and Zapier.
Winner: we'll call it a draw. You'll have to search for the integrations you need and make sure they're there if they are really important to your workflow.
Support
We liked both ActiveCampaign and AWeber's support. Their answers were fast and friendly. Both offer chat and email, but AWeber also has a phone line. Their knowledge base is a bit harder to trawl for good info, unlike ActiveCampaign's, who also offer webinars and foster a good community with questions and answers.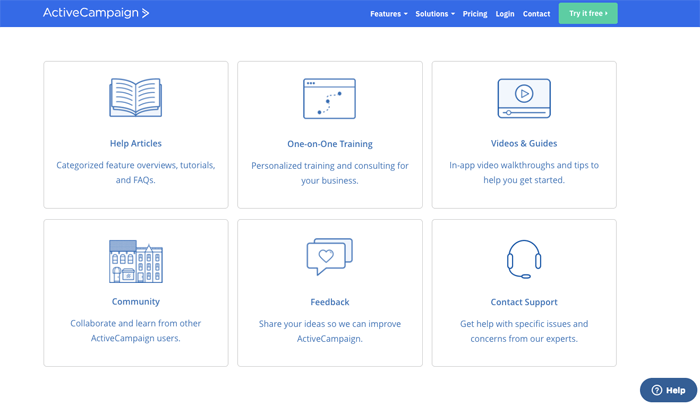 Winner: Another tie here. If you really need phone support, go with AWeber. But we doubt you'll need to call them up.
Prices
Of the two, AWeber is the only one to offer a free plan, which includes 500 subscribers and 3,000 emails a month. The entry tier for ActiveCampaign is the $39 a month offer, which lets you manage 500 subscribers and 3 users. AWeber's offer for the same amount of subscribers is $19.99 a month – not a big difference in price, but what you get in terms of features is quite different.
After that, Active Campaign's prices shoot up dramatically. You can go up to 5000 subscribers for $99 a month vs $49.99 for AWeber.
Winner: AWeber's entry plan is on par with ActiveCampaign's. Moving up to other tiers, ActiveCampaign's prices increase fairly sharply. However, their prices seem fair as they offer more than other newsletter services in terms of features. AWeber on the other hand has lots of cheaper competition, which offers much better value for money. We're going to call it a draw.
By the way, if you want to compare their prices with other email marketing alternatives, you can check our price comparison tool.
Compare AWeber and ActiveCampaign's features in detail
Have a look at our table below for comparing their features at a glance.
Ease of Use
Editor
Personalization
Email types
Choice and Flexibility of Template Designs
Email Marketing Automation
List Management
Registration Forms/ Opt-in & Opt-out- Process
Deliverability
Reports and Analysis
Languages
Spam- and Design-Testing
Bounce Management
Blocklist
Storage available for data and images
Unlimited
Unlimited
Authentication
Own Domain
Different levels of account access
Integrations
Landing Page Builder
Customer Support
Prices

Up to 1,000: $39/mo

Up to 2,500: $61/mo

Up to 5,000: $99/mo

Up to 10,000: $174/mo

Up to 50,000: $486/mo

Up to 500: $0/mo

Up to 500: $19.99/mo

Up to 2,500: $29.99/mo

Up to 5,000: $49.99/mo

Up to 10,000: $69.99/mo

Up to 25,000: $149.99/mo

Up to 50,000: $392.99/mo

Up to 100,000: $792.99/mo

Overall rating
ActiveCampaign vs AWeber – Conclusion
In summary, reasons for choosing AWeber over ActiveCampaign are few and far between. These include phone support, and funky registration forms that integrate audio files or videos.
But really AWeber is a hard company to recommend. Their prices are similar to the competition (or more expensive) and they are seriously lacking in features.
ActiveCampaign offers one of the best solutions in terms of automations, landing pages and reporting, which can make them a very sophisticated solution for your email marketing strategy. They also come with an in-built CRM. Find out more in our ActiveCampaign CRM review.
Finally, it's worth remembering that other factors could steer you towards different providers. For example, if you want a cheaper or free solution with good features, MailerLite comes highly recommended, and GetResponse is our top pick for reporting and ecommerce tracking.
See how ActiveCampaign compares to other popular email marketing services:
And check out all the top ActiveCampaign alternatives.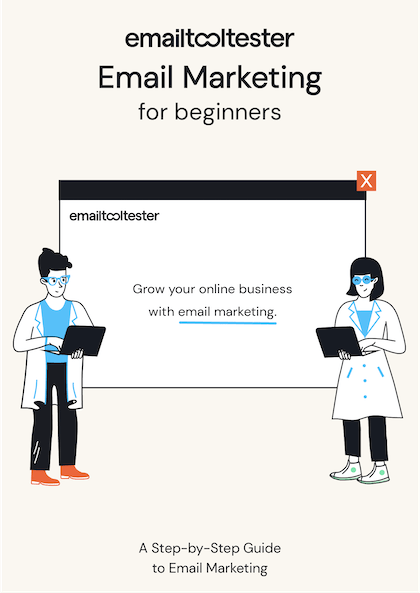 Email Marketing Crash Course: Step-by-Step Guide
Our email marketing course for beginners: ideal for small and medium-sized businesses, online stores and bloggers. It shows you all the steps you need to send your first email campaign. Best of all, it's free!
Sign up to receive your copy immediately!
We keep our content up to date
09 March 2023: Updated deliverability averages
27 Apr 2022: Updated deliverability averages
19 May 2021: Updated screenshots and design section
3 May 2021: Updated pricing section to include AWeber's free plan
16 Mar 2021: Updated deliverability section based on the latest round of testing
02 Sept 2020: Updated deliverability averages to include the latest round of testing
30 July 2019: Updated deliverability averages to include the latest round of testing
10 Feb 2020: Updated deliverability averages to include the latest round of testing
Our Methodology
This article has been written and researched following our EmailTooltester methodology.
Our Methodology